10 Must-Watch Anime Series For All Types Of Viewers
By
Wren W.
- September 18, 2022
Introduction: What is Anime?
Anime refers to animation from Japan or any other East Asian country. It's an abbreviation for "animation."
Anime is a form of art and entertainment that consists of drawings or computer-generated images that are highly stylized, often with exaggerated physical features, colors, and movements. Anime also relies heavily on the suspension of disbelief, so you may find some actions that appear inhuman or impossible in real life.
Where did Anime came from?
Anime is a form of art created and popularized in Japan. It is usually hand-drawn, then animated. The word "anime" is short for "animation." There are many theories about the origins and meaning of anime, but no definitive answer has been determined. Due to its widespread domestic popularity and use in television series, animated films, and video games, anime has become an important part of Japan's cultural exports.
The anime genre is so popular now that it has spread to the Western world over the years.
A recent study conducted by Japan's Ministry of Economy, Trade, and Industry (METI) found that in 2017, Japan's animation industry created over ¥3 trillion ($27 billion) in economic output (the most since 2008). The popularity of manga and anime may be one reason why tourism to Japan has increased as well. Volcanic activity aside, there are plenty of compelling reasons for tourists to visit Tokyo nowadays. Anime can be addictive because it's imaginative, calming and allows viewers an escape from reality into a world that is more colorful than their own reality.
What Are The Best Genres Of Anime For You To Watch?
The world of anime contains a huge selection of genres, and it can be hard for some people to determine what their favorite genre is. Even if you have a general idea about the type of anime you enjoy, it can be difficult to narrow down your preferences enough to find what you're looking for.
The best way to figure out what the best genre of anime for you is, is by doing a little research on the different types available. Some popular genres of anime include shonen, shoujo, slice-of-life, surrealist, psychological horror/thriller action-adventure, and more. Once you find your favorite genre in this list of popular genres, it will be much easier to find an anime that suits your taste!
In other words there are many different genres of anime to choose from. From the comedy to the mystery, you can find an anime that is perfect for you.
10 Must-Watch Anime Series For All Types Of Viewers
Anime is a great genre of storytelling that transcends international boundaries, languages, and age groups. The series featured in this article are among some of the best in the industry and have a broad appeal.
With this list, you will find something for every type of anime lover - whether you are into slice-of-life or action thriller genres.


1. "Fullmetal Alchemist" (2003)

2. "Dragon Ball Z" (1989-1996)

3. "Naruto" (2002-)


4."Neon Genesis Evangelion" (1995-1996, 1997-1998, 2007-)

5. "Cowboy Bebop" (1998-)

6. "Attack on Titan" (2013-)

7."Hunter x Hunter 2011 TV Series" (2011-)

8."Sword Art Online II: Alicization Arc" (2018-)

9."Death Note TV Series" (2017-2018-)

10."One-Punch Man"(2015-)

Conclusion: 10 Anime Series That You Can't-Miss After Watching Your Favourite Anime
In this article, we put together the 10 best anime series that you can't miss after watching your favorite anime. Whether you are looking for a new experience or just want to add to your list of shows, this list is for you. The order of the shows doesn't matter as much as how much each show has in it and how much it will be able to provide for its viewers.


1. Tokyo Revengers (2021)
2. Dororo (2019)
If you love anime and are looking for a new series to watch, here is one that will not disappoint you. Dororo is a story about young samurai boy named Hyakkimaru who has been associated with demons since he was born. His body is covered in scars and he has no hands or feet. His only companion is a little girl called Dororo.

3. Boruto: Naruto Next Generations

4. Tokyo Ghouls

5. Basilisk


6. Castlevania (Netflix)

7. Code Geass


8. Demon Slayer: Kimetsu no Yaiba

9. Great Teacher Onizuka

10. Berserk

Finally: What are the Most Popular Anime Characters?
On the other hand, we have anime characters. As we know Anime is a Japanese style of animation that has been gaining popularity around the world in recent years. It is so popular that people often cosplay as their favorite anime character at conventions or even in everyday life.
Different people have different tastes in anime. Some might like modern anime like Death Note, while others might go for something a little more traditional like One Piece. Whatever the case may be, there is no denying that there are a lot of popular characters in this category. We have compiled this list of the most popular anime characters so you can see who has been getting the most attention lately.
"We hope that you enjoy our list and if you know of any other popular anime characters that should be on here, please let us know in the comments section!"

1. Goku (Dragon Ball Z)

2) Sasuke Uchiha (Naruto Shippuden)


3. Eren Yeager (Attack on Titan)

4. Roy Mustang (Fullmetal Alchemist: Brotherhood)


5. Saber (From The Fate Series)

6. Aizen Sosuke (Bleach)


7. Light Yagami and L Ryuzaki Duo (Death Note)


8. Genuske (Basilisk)


9. Masaki Murakami (The Guyver)


10. Obito Uchiha and Madare (Naruto Shippuden)



My last words to hats off to all anime lovers as a dedicated anime fan:
Anime is big business in the entertainment industry. It has taken many strides and become one of the most influential forms of media that have ever existed. Anime is not just for kids anymore.
Anime has always been an important part of my life, and I am grateful for this chance to share my love for it with all of you.
One thing I want to say is that anime is not just a form of entertainment. It is a way of life. Anime has the power to change someone's life in every aspect: their words, their movements, and even their heart. This belief has been held by fans throughout the world for many years now.
Hats off to all anime lovers as dedicated anime fans. With every single season filled with tens of new anime series, we are spoiled for choice when it comes to picking which one we want to watch next.
Do tell us in the comments about your favorite animes as we love to hear from you. Have a great day!!!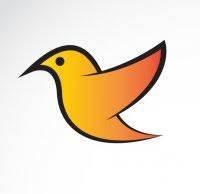 About the author
Wren W.
Wren is a blogger and digital strategist. His blog focuses on educational marketing, blogging, and Books information.
Sam has over 2 years of expertise in creating content for various genres and topics. He is also working as Co-Webmaster of Shopen.pk store.