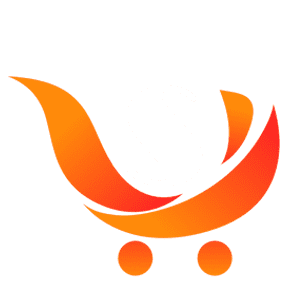 10 Must-Watch Anime Series For All Types Of Viewers
By
Wren W.
- May 10, 2023
1. Introduction: What is Anime?
i. Where did Anime come from?
ii. What Are The Best Genres Of Anime For You To Watch?
iii. Anime & Manga Genres
2. 10 Must-Watch Anime Series For All Types Of Viewers
3. 10 Anime Series That You Can't Miss After Watching Your Favourite Anime
4. Finally: What are the Most Badass Popular Anime Characters?
5. My last words to hats off to all anime lovers as a dedicated anime fan
Anime refers to animation from Japan or any other East Asian country. It's an abbreviation for "animation."
Anime is a form of art and entertainment that consists of drawings or computer-generated images that are highly stylized, often with exaggerated physical features, colors, and movements. Anime also relies heavily on the suspension of disbelief, so you may find some actions that appear inhuman or impossible in real life.
Where did Anime come from?
Anime is a form of art created and popularized in Japan. It is usually hand-drawn, then animated. The word "anime" is short for "animation." There are many theories about the origins and meaning of anime, but no definitive answer has been determined. Due to its widespread domestic popularity and use in television series, animated films, and video games, anime has become an important part of Japan's cultural exports.
The anime genre is so popular now that it has spread to the Western world over the years.
A recent study conducted by Japan's Ministry of Economy, Trade, and Industry (METI) found that in 2017, Japan's animation industry created over ¥3 trillion ($27 billion) in economic output (the most since 2008). The popularity of manga and anime may be one reason why tourism to Japan has increased as well. Volcanic activity aside, there are plenty of compelling reasons for tourists to visit Tokyo nowadays. Anime can be addictive because it's imaginative, and calming and allows viewers an escape from reality into a world that is more colorful than their own reality.
What Are The Best Genres Of Anime For You To Watch?
The world of anime contains a huge selection of genres, and it can be hard for some people to determine what their favorite genre is. Even if you have a general idea about the type of anime you enjoy, it can be difficult to narrow down your preferences enough to find what you're looking for.
The best way to figure out what the best genre of anime for you is is by doing a little research on the different types available. Some popular genres of anime include shonen, shoujo, slice-of-life, surrealist, psychological horror/thriller action-adventure, and more. Once you find your favorite genre in this list of popular genres, it will be much easier to find an anime that suits your taste!
In other words, there are many different genres of anime to choose from. From the comedy to the mystery, you can find an anime that is perfect for you.
Anime is a great genre of storytelling that transcends international boundaries, languages, and age groups. The series featured in this article are among some of the best in the industry and have a broad appeal.
With this list, you will find something for every type of anime lover - whether you are into slice-of-life or action thriller genres.


1. "Fullmetal Alchemist" (2003)
Fullmetal Alchemist (Japanese: 鋼の錬金術師, Hepburn: Hagane no Renkinjutsushi) is a Japanese anime television series loosely adapted from the original manga series of the same name by Hiromu Arakawa. Comprising 51 episodes, it was produced by the animation studio Bones for Mainichi Broadcasting System and Aniplex, and directed by Seiji Mizushima. It was broadcast on MBS in Japan from October 2003 to October 2004.
As in the manga, the series follows the adventures of brothers Edward and Alphonse Elric, who are searching for the Philosopher's Stone so they can regain the bodies they lost in a failed attempt to bring their dead mother back to life. During production, Arakawa requested an original ending for the anime that differed from the manga, which was still ongoing at the time. This led to the series deviating into an entirely original storyline direction halfway through its run. The first anime series concluded with a direct sequel film, Conqueror of Shamballa, released in 2005. A second anime series, Fullmetal Alchemist: Brotherhood, which faithfully adapted the entire storyline of the original manga, was broadcast in 2009.

2. "Dragon Ball Z" (1989-1996)
Dragon Ball Z is a Japanese anime television series produced by Toei Animation. Part of the Dragon Ball media franchise, it is the sequel to the 1986 Dragon Ball anime series and adapts the latter 325 chapters of the original Dragon Ball manga series created by Akira Toriyama. The series aired in Japan on Fuji TV from April 1989 to January 1996 and was later dubbed for broadcast in at least 81 countries worldwide.
Dragon Ball Z continues the adventures of Goku in his adult life as he and his companions defend the Earth against villains including aliens (Vegeta, Frieza), androids (Cell), and magical creatures (Majin Buu). At the same time, the story parallels the life of his son, Gohan, as well as the development of his rivals, Piccolo and Vegeta.
Due to the success of the anime in the United States, the manga chapters making up its story were initially released by Viz Media under the Dragon Ball Z title. The anime's popularity has also spawned numerous media and merchandise that has come to represent the majority of content within the Dragon Ball franchise. Dragon Ball Z remains a cultural icon through numerous adaptations and re-releases, including a remastered broadcast titled Dragon Ball Z Kai.
Dragon Ball Z has since been followed by two sequel series: Dragon Ball GT (1996–1997) and Dragon Ball Super (2015–2018).

3. "Naruto" (2002-)

Naruto is a Japanese manga series written and illustrated by Masashi Kishimoto. It tells the story of Naruto Uzumaki, a young ninja who seeks recognition from his peers and dreams of becoming the Hokage, the leader of his village. The story is told in two parts—the first set in Naruto's pre-teen years, and the second in his teens. The series is based on two one-shot manga by Kishimoto: Karakuri (1995), which earned Kishimoto an honorable mention in Shueisha's monthly Hop Step Award the following year, and Naruto (1997).
Naruto was serialized in Shueisha's shōnen manga magazine Weekly Shōnen Jump from 1999 to 2014, with its chapters collected in 72 tankōbon volumes. The manga was adapted into an anime television series produced by Pierrot and Aniplex, which broadcast 220 episodes from 2002 to 2007; the English dub of the series aired on Cartoon Network and YTV from 2005 to 2009. Naruto: Shippuden, a sequel to the original series, premiered in 2007, and ended in 2017, after 500 episodes. The English dub was broadcast on Disney XD from 2009 to 2011, airing the first 98 episodes, and then switched over to Adult Swim's Toonami programming block in January 2014, starting over from the first episode. The English dub is still airing weekly on Adult Swim to this day. Viz Media began streaming the anime series on their streaming service Neon Alley in December 2012 on 99 episodes, and ended in March 2016, after 338 episodes. Besides the anime series, Pierrot has developed eleven movies and twelve original video animations (OVAs). Other Naruto-related merchandise includes light novels, video games, and trading cards developed by several companies.
Viz Media licensed the manga and anime for North American production and serialized Naruto in their digital Weekly Shonen Jump magazine. The anime series began airing in the United States and Canada in 2005, and in the United Kingdom and Australia in 2006 and 2007, respectively. The films and most OVAs from the series were also released by Viz, with the first film premiering in movie theaters. The story of Naruto continues with Naruto's son, Boruto Uzumaki, in Boruto: Naruto Next Generations: Boruto wishes to create his own ninja way instead of following his father's.
4."Neon Genesis Evangelion" (1995-1996, 1997-1998, 2007-)
Neon Genesis Evangelion (Japanese: 新世紀エヴァンゲリオン, Hepburn: Shinseiki Evangerion, lit. 'New Century Gospel'), also known simply as Evangelion or Eva, is a Japanese mecha anime television series produced by Gainax and animated by Tatsunoko, directed by Hideaki Anno and broadcast on TV Tokyo from October 1995 to March 1996. Evangelion is set fifteen years after a worldwide cataclysm named Second Impact, particularly in the futuristic fortified city of Tokyo-3. The protagonist is Shinji Ikari, a teenage boy who is recruited by his father Gendo to the shadowy organization Nerv to pilot a giant bio-machine mecha named Evangelion into combat against beings known as Angels.
The series explores the experiences and emotions of Evangelion pilots and members of Nerv as they try to prevent Angels from causing more cataclysms. In the process, they are called upon to understand the ultimate causes of events and the motives for human action. The series has been described as a deconstruction of the mecha genre and it features archetypal imagery derived from Shinto cosmology as well as Jewish and Christian mystical traditions, including Midrashic tales and Kabbalah. The psychoanalytic accounts of human behavior put forward by Freud and Jung are also prominently featured.

5. "Bleach" (2004-)
Bleach (stylized in all caps) is a Japanese anime television series based on Tite Kubo's original manga series of the same name. It was produced by Studio Pierrot and directed by Noriyuki Abe. The series aired on TV Tokyo from October 2004 to March 2012, spanning 366 episodes. The story follows the adventures of Ichigo Kurosaki after he obtains the powers of a Soul Reaper—a death personification similar to the Grim Reaper—from another Soul Reaper, Rukia Kuchiki. His newfound powers force him to take on the duties of defending humans from evil spirits and guiding departed souls to the afterlife. In addition to adapting the manga series it is based on, the anime periodically includes original self-contained storylines and characters not found in the manga.
Viz Media obtained foreign television and home video distribution rights to the Bleach anime in March 2006. Bleach was broadcast in the United States on Adult Swim from September 2006 to November 2014.
Bleach: Thousand-Year Blood War, a sequel series covering the manga's final story arc, also animated by Pierrot and directed by Tomohisa Taguchi, aired its first 13-episode cour on TV Tokyo from October to December 2022. The second cour is set to premiere in July 2023.


6. "Attack on Titan" (2013-)
Attack on Titan (Japanese: 進撃の巨人, Hepburn: Shingeki no Kyojin, lit. 'The Advancing Giant') is a Japanese manga series written and illustrated by Hajime Isayama. It is set in a world where humanity is forced to live in cities surrounded by three enormous walls that protect them from gigantic man-eating humanoids referred to as Titans; the story follows Eren Yeager, who vows to exterminate the Titans after they bring about the destruction of his hometown and the death of his mother. It was serialized in Kodansha's monthly magazine Bessatsu Shōnen Magazine from September 2009 to April 2021, with its chapters collected in 34 tankōbon volumes.
An anime television series was produced by Wit Studio (seasons 1–3) and MAPPA (season 4). A 25-episode first season was broadcast from April to September 2013, followed by a 12-episode second season broadcast from April to June 2017. A 22-episode third season was broadcast in two parts, with the first 12 episodes airing from July to October 2018 and the last 10 episodes airing from April to July 2019. A fourth and final season premiered in December 2020, airing 16 episodes in its first part. A second part consisting of 12 episodes aired from January to April 2022, and a third and final part will air in two halves; the first half premiered in March 2023, and the second half will premiere in late 2023.

7."Hunter x Hunter 2011 TV Series" (2011-)
Hunter × Hunter (stylized as HUNTER×HUNTER and pronounced "hunter hunter" is a Japanese manga series written and illustrated by Yoshihiro Togashi. It has been serialized in Shueisha's shōnen manga magazine Weekly Shōnen Jump since March 1998, although the manga has frequently gone on extended hiatuses since 2006. Its chapters have been collected in 37 tankōbon volumes as of November 2022. The story focuses on a young boy named Gon Freecss who discovers that his father, who left him at a young age, is actually a world-renowned Hunter, a licensed professional who specializes in fantastical pursuits such as locating rare or unidentified animal species, treasure hunting, surveying unexplored enclaves, or hunting down lawless individuals. Gon departs on a journey to become a Hunter and eventually find his father. Along the way, Gon meets various other Hunters and encounters the paranormal.
Hunter × Hunter was adapted into a 62-episode anime television series produced by Nippon Animation and directed by Kazuhiro Furuhashi, which ran on Fuji Television from October 1999 to March 2001. Three separate original video animations (OVAs) totaling 30 episodes were subsequently produced by Nippon Animation and released in Japan from 2002 to 2004. A second anime television series by Madhouse aired on Nippon Television from October 2011 to September 2014, totaling 148 episodes, with two animated theatrical films released in 2013. There are also numerous audio albums, video games, musicals, and other media based on Hunter × Hunter.


8. Demon Slayer: Kimetsu no Yaiba
Demon Slayer: Kimetsu no Yaiba (鬼滅の刃, Kimetsu no Yaiba, "Blade of Demon Destruction") is a Japanese manga series written and illustrated by Koyoharu Gotouge. It was serialized in Shueisha's shōnen manga magazine Weekly Shōnen Jump from February 2016 to May 2020, with its chapters collected in 23 tankōbon volumes. It has been published in English by Viz Media and simultaneously published by Shueisha on their Manga Plus platform. It follows teenage Tanjiro Kamado, who strives to become a Demon Slayer after his family was slaughtered and his younger sister, Nezuko, turned into a demon.
A 26-episode anime television series adaptation produced by Ufotable aired from April to September 2019. A sequel film, Demon Slayer: Kimetsu no Yaiba – The Movie: Mugen Train, was released in October 2020 and became the highest-grossing anime film and Japanese film of all time. An 18-episode second season of the anime series aired from October 2021 to February 2022. It featured one original episode, re-edited the Mugen Train film into six episodes, and then covered the "Entertainment District" arc from the manga in 11 episodes. A compilation film, Demon Slayer: Kimetsu no Yaiba – To the Swordsmith Village, was released in February 2023 while a third season covering the "Swordsmith Village" arc premiered in April 2023.


9."Death Note TV Series" (2006-2007-)
Death Note (stylized in all caps) is a Japanese manga series written by Tsugumi Ohba and illustrated by Takeshi Obata. It was serialized in Shueisha's shōnen manga magazine Weekly Shōnen Jump from December 2003 to May 2006, with its chapters collected in 12 tankōbon volumes. The story follows Light Yagami, a genius who discovers a mysterious notebook: the "Death Note", which belonged to the shinigami Ryuk, and grants the user the supernatural ability to kill anyone whose name is written in its pages. The series centers around Light's subsequent attempts to use the Death Note to carry out a worldwide massacre of individuals whom he deems immoral and to create a crime-free society, using the alias of a god-like vigilante named "Kira", and the subsequent efforts of an elite Japanese police task force, led by enigmatic detective L, to apprehend him.
A 37-episode anime television series adaptation, produced by Madhouse and directed by Tetsurō Araki, was broadcast on Nippon Television from October 2006 to June 2007. A light novel based on the series, written by Nisio Isin, was also released in 2006. Additionally, various video games have been published by Konami for the Nintendo DS. The series was adapted into three live-action films released in Japan in June, November 2006, and February 2008, and a television drama in 2015. A miniseries titled Death Note: New Generation and a fourth film were released in 2016. An American film adaptation was released exclusively on Netflix in August 2017, and a series is reportedly in the works.

10."One-Punch Man"(2015-)
One-Punch Man (Japanese: ワンパンマン, Hepburn: Wanpanman) is a Japanese superhero manga series created by One. It tells the story of Saitama, a superhero who, because he can defeat any opponent with a single punch, grows bored from a lack of challenge. One wrote the original webcomic manga version in early 2009.
A digital manga remake, illustrated by Yusuke Murata, began publication on Shueisha's Tonari no Young Jump website in June 2012. Its chapters are periodically compiled and published into individual tankōbon volumes. As of November 2022, 27 volumes have been released. In North America, Viz Media has licensed the remake manga for English language release and has serialized it in its Weekly Shonen Jump digital magazine.
An anime adaptation produced by Madhouse was broadcast in Japan from October to December 2015. A second season, produced by J.C.Staff, was broadcast from April to July 2019. A third season has been announced. Licensed in North America by Viz Media, it premiered in the United States on Adult Swim's Toonami programming block in July 2016. The second season premiered on the block in October 2019.
On a supercontinent version of Earth that has four Moons, powerful monsters and supervillains wreak havoc. The millionaire Agoni creates the Hero Association, which employs superheroes to fight evil. Saitama, an unassociated hero, hails from City Z and performs heroic deeds as a hobby. For three years, he has trained enough to defeat any enemy with a single punch, his unmatched strength leaving him bored. He becomes a reluctant mentor to Genos, a cyborg seeking revenge against another cyborg who killed his family and destroyed his hometown after Saitama defeats a monster that defeated Genos.
In this article, we put together the 10 best anime series that you can't miss after watching your favorite anime. Whether you are looking for a new experience or just want to add to your list of shows, this list is for you. The order of the shows doesn't matter as much as how much each show has in it and how much it will be able to provide for its viewers.


1. Tokyo Revengers (2021)
Tokyo Revengers (Japanese: 東京卍リベンジャーズ, Hepburn: Tōkyō Ribenjāzu) is a Japanese manga series written and illustrated by Ken Wakui. It was serialized in Kodansha's Weekly Shōnen Magazine from March 2017 to November 2022, with its chapters collected in 31 tankōbon volumes. The story follows Takemichi Hanagaki, a 26-year-old freeter with a gloomy life, learns that his ex-girlfriend, Hinata Tachibana, has died in a dispute involving the Tokyo Manji Gang. The next day, while returning from a part-time job, Takemichi gets pushed off the subway platform by someone. As he is about to be hit, he jumps back in time, twelve years. He happens to have returned to the year he was dating Hinata and then, Takemichi makes the decision to do everything to prevent her death.
An anime television series adaptation produced by Liden Films, aired from April to September 2021. A second season aired from January to April 2023. A third season has been announced. A live-action film adaptation was released in Japan in July 2021, with its sequel set to be released in 2023.


2. Dororo (2019)
If you love anime and are looking for a new series to watch, here is one that will not disappoint you. Dororo is a story about young samurai boy named Hyakkimaru who has been associated with demons since he was born. His body is covered in scars and he has no hands or feet. His only companion is a little girl called Dororo.

3. Boruto: Naruto Next Generations
Boruto: Naruto Next Generations is a Japanese manga series written by Ukyō Kodachi and Masashi Kishimoto, and illustrated by Mikio Ikemoto. It began monthly serialization with Kodachi as writer and Kishimoto as editorial supervisor in Shueisha's shōnen manga magazine, Weekly Shōnen Jump, in May 2016 and was transferred to Shueisha's monthly magazine, V Jump, in July 2019. In November 2020 Kodachi stepped down, with Kishimoto taking over as writer. Boruto is a spin-off and a sequel to Kishimoto's Naruto, which follows the exploits of Naruto Uzumaki's son, Boruto Uzumaki, and his ninja team.
Boruto originated from Shueisha's proposal to Kishimoto on making a sequel to Naruto. However, Kishimoto rejected this offer and proposed his former assistant Mikio Ikemoto to draw it; the writer of the film Boruto: Naruto the Movie, Ukyō Kodachi, created the plot. An anime television series adaptation started airing on TV Tokyo in April 2017. Unlike the manga, which began as a retelling of the Boruto film, the anime begins as a prequel set before Boruto and his friends become ninjas in a later story arc. A series of light novels have also been written.

4. Tokyo Ghouls
Tokyo Ghoul (Japanese: 東京喰種トーキョーグール, Hepburn: Tōkyō Gūru) is a Japanese dark fantasy manga series written and illustrated by Sui Ishida. It was serialized in Shueisha's seinen manga magazine Weekly Young Jump from September 2011 to September 2014, and was collected in fourteen tankōbon volumes. A prequel, titled Tokyo Ghoul [Jack], ran online on Jump Live in 2013 and was collected in a single tankōbon volume. A sequel, titled Tokyo Ghoul:re, was serialized in Weekly Young Jump from October 2014 to July 2018, and was collected in sixteen tankōbon volumes. The story is set in a world where vicious species, known as ghouls, creatures that look like normal people but can only survive by eating human flesh, live among the human population in secrecy.
A 12-episode anime television series adaptation produced by Pierrot, aired on Tokyo MX from July to September 2014. A 12-episode second season, titled Tokyo Ghoul √A (pronounced Tokyo Ghoul Root A), which follows an original story, aired from January to March 2015. A live-action film based on the manga was released in Japan in July 2017, with a sequel being released in July 2019. An anime adaptation based on the sequel manga, Tokyo Ghoul:re, aired for two seasons; the first from April to June 2018, and the second from October to December 2018. In North America, Viz Media licensed the manga for an English release, while Funimation licensed the anime series for streaming and home video distribution.

5. Basilisk

Basilisk (Japanese: バジリスク〜甲賀忍法帖〜, Hepburn: Bajirisuku ~Kōga Ninpō Chō~, lit. Basilisk: The Kōga Ninja Scrolls) is a Japanese manga series written and illustrated by Masaki Segawa. Based on the 1958 novel The Kouga Ninja Scrolls by Futaro Yamada, it was serialized in Kodansha's Young Magazine Uppers from 2003 to 2004. The story takes place in the year 1614. Two ninja clans, Iga of Tsubagakure and the Kouga of Manjidani, battle each other to determine which grandson of Tokugawa Ieyasu will become the next shogun. The deadly competition between 10 elite ninja from each clan unleashes a centuries-old hatred that threatens to destroy all hope for peace between them.
At the dawn of Japan's Azuchi-Momoyama period (the late 16th century) two rival ninja clans, the Iga Tsubagakure and Kouga Manjidani, are engaged in a bitter blood feud that has spanned for centuries. The fighting finally ends when Hattori Hanzō the 1st succeeds in forging a cease fire between the two clans by conscripting both into the service of Tokugawa Ieyasu (the man who seized power to become Shogun and form Japan's first truly stable form of centralized government). Regardless, hostilities and bad blood remain between Kouga and Iga, ensuring a tenuous co-existence at best.

6. Castlevania (Netflix)
Castlevania is an American adult animated dark fantasy action horror television series created and written by Warren Ellis for Netflix, and is produced by Frederator Studios' Kevin Kolde and Fred Seibert. Based on the Japanese video game series of the same name by Konami, the first two seasons adapt the 1989 entry Castlevania III: Dracula's Curse and follow Trevor Belmont, Alucard and Sypha Belnades as they defend the nation of Wallachia from Dracula and his minions. Additionally, characters and elements from the 2005 entry Castlevania: Curse of Darkness are featured beginning in the second season, and Alucard's backstory is drawn from Castlevania: Symphony of the Night. The art style is heavily influenced by Japanese animation and Ayami Kojima's artwork.

7. Code Geass

Code Geass: Lelouch of the Rebellion (Japanese: コードギアス 反逆のルルーシュ, Hepburn: Kōdo Giasu: Hangyaku no Rurūshu), often referred to simply as Code Geass, is a Japanese anime television series produced by Sunrise. It was directed by Gorō Taniguchi and written by Ichirō Ōkouchi, with original character designs by Clamp. Set in an alternate timeline, it follows the exiled prince Lelouch vi Britannia, who obtains the "power of absolute obedience" from a mysterious woman named C.C. Using this supernatural power, known as Geass, he leads a rebellion against the rule of the Holy Britannian Empire, commanding a series of mecha battles.
Lelouch vi Britannia is an exiled Britannian prince, son of Emperor Charles zi Britannia and his royal consort Marianne vi Britannia. Lelouch has a sister, Nunnally vi Britannia. Marianne was brutally murdered in the palace and Nunnally, who witnessed the murder of their mother, was so traumatized she lost both her sight and ability to walk. Lelouch is furious with his father, believing his father failed his mother and sister by turning a blind eye to their mother's death and failing to pursue their mother's killer.
Lelouch and Nunnally are sent as political pawns to Japan to lull the Japanese government into a false sense of security. After the siblings are sent to Japan, Japan is attacked and defeated by Britannia. With the ruins of Japan as a background, Lelouch vows to his Japanese friend Suzaku Kururugi that he will one day obliterate Britannia as an act of vengeance against his father.


8."Sword Art Online II: Alicization Arc" (2018-)
Sword Art Online: Alicization is the third season of the anime series adapted from the light novel series Sword Art Online, written by Reki Kawahara and illustrated by abec. It is animated by A-1 Pictures and directed by Manabu Ono. It covers the first part of the "Alicization" arc and adapts from the novel's ninth volume, Alicization Beginning, to the fourteenth volume, Alicization Uniting. The second part of the anime, titled Sword Art Online: Alicization – War of Underworld, adapts from the novel's fifteenth volume, Alicization Invading, to the eighteenth volume, Alicization Lasting. While not covered in the light novels, Alicization takes place after Sword Art Online The Movie: Ordinal Scale, as it incorporates elements from the film not found in the novels.


9. Great Teacher Onizuka
Great Teacher Onizuka, officially abbreviated as GTO, is a Japanese manga series written and illustrated by Tooru Fujisawa. It was originally serialized in Kodansha's Weekly Shōnen Magazine from January 1997 to February 2002, with its chapters compiled into twenty-five tankōbon volumes. The story focuses on 22-year-old ex-bōsōzoku member Eikichi Onizuka, who becomes a teacher at a private middle school, Holy Forest Academy, in Tokyo, Japan. It is a continuation of Fujisawa's earlier manga series Shonan Junai Gumi and Bad Company, both of which focus on the life of Onizuka before becoming a teacher.

Eikichi Onizuka is a 22-year-old ex-gang member and virgin. While peeping up girls' skirts at a local shopping mall, Onizuka meets a schoolgirl who agrees to go out on a date with him. Onizuka's attempt to sleep with her fails when her current "boyfriend", her teacher, shows up at the love hotel they are in and asks her to return to him. The teacher is old and ugly but has sufficient influence over her that she leaps from a second-story window and lands in his arms.



10. Berserk
Berserk, also known in Japan as Kenpū Denki Berserk, is a Japanese anime television series based on Kentaro Miura's manga series of the same name. The series was produced by Nippon Television and VAP, animated by Oriental Light and Magic and directed by Naohito Takahashi. It was broadcast for twenty-five episodes on Nippon TV from October 1997 to April 1998. Berserk was formerly licensed for English release in North America by Media Blasters, who lost the rights to the series in 2012.
Guts is a lone mercenary warrior who wanders Midland looking for battles, driven solely by his will to survive. After being defeated by Griffith, the ambitious and charismatic leader of a fearsome mercenary group called the Band of the Hawk, Guts becomes a full member of the group. Guts quickly rise through the ranks, becoming Griffith's best warrior. One day, Griffith shows Guts his Behelit, a mysterious demonic relic, and tells him about his dream to rule a kingdom of his own. Three years later, the Band of the Hawk has grown in power and numbers, with Guts serving as a commander of the group. Guts encounter Immortal Zodd, a fearsome giant warrior, who after nearly killing him and Griffith, spares their lives upon seeing Griffith's Behelit, warning Guts of an inescapable death when Griffith's dream dies. While recovering, Griffith starts getting closer to the King of Midland's daughter, Charlotte. At one point, Guts overhears a conversation between Griffith and Charlotte at a royal dinner party, where Griffith says that to him, a true friend is someone who has their own dream. Someone he can call his equal. The Band of the Hawk is eventually hired full-time by the kingdom of Midland, helping to win the Hundred Year War against the Tudor empire. In the meantime, Guts develops the closest relationship with Casca, the Hawks' unit commander and only female member. Sometime after the Hawks' victory, Guts decides to leave the group to stop living for Griffith's dream. Griffith challenges Guts to a duel, telling him that he joined the Band of the Hawk because he lost, and that he can only leave the Hawks if he can defeat him. After defeating Griffith with a single swing of his sword, Guts reaffirms his decision and walks away. Psychologically devastated by Guts' departure, Griffith, in a lapse of judgment, has sexual intercourse with Princess Charlotte—unaware that he is being watched. Consequently, Griffith is imprisoned and tortured while the rest of the Hawks are marked for death.
On the other hand, we have anime characters. As we know Anime is a Japanese style of animation that has been gaining popularity around the world in recent years. It is so popular that people often cosplay as their favorite anime character at conventions or even in everyday life.
Different people have different tastes in anime. Some might like modern anime like Death Note, while others might go for something a little more traditional like One Piece. Whatever the case may be, there is no denying that there are a lot of popular characters in this category. We have compiled this list of the most popular anime characters so you can see who has been getting the most attention lately.

1. Goku (Dragon Ball Z)

2. Sasuke Uchiha (Naruto Shippuden)


3. Eren Yeager (Attack on Titan)

4. Roy Mustang (Fullmetal Alchemist: Brotherhood)


5. Saber (From The Fate Series)

6. Aizen Sosuke (Bleach)


7. Light Yagami and L Ryuzaki Duo (Death Note)


8. Saturo Gojo (Jujutsu Kaisan)


9. Zoro Roronoa (One Piece)


10. Obito Uchiha and Madara (Naruto Shippuden)

"We hope that you enjoy our list and if you know of any other popular anime characters that should be on here, please let us know in the comments section!"
Anime is big business in the entertainment industry. It has taken many strides and become one of the most influential forms of media that have ever existed. Anime is not just for kids anymore.
Anime has always been an important part of my life, and I am grateful for this chance to share my love for it with all of you.
One thing I want to say is that anime is not just a form of entertainment. It is a way of life. Anime has the power to change someone's life in every aspect: their words, their movements, and even their heart. This belief has been held by fans throughout the world for many years now.
Hats off to all anime lovers as dedicated anime fans. With every single season filled with tens of new anime series, we are spoiled for choice when it comes to picking which one we want to watch next.
Do tell us in the comments about your favorite animes as we love to hear from you. Have a great day!!!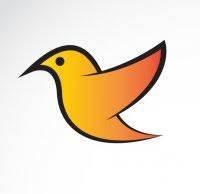 About the author
Wren W.
Wren is a blogger and digital strategist. His blog focuses on educational marketing, blogging, and Books information.
Wren has over 2 years of expertise in creating content for various genres and topics. He is also working as Co-Webmaster of Shopen.pk store.