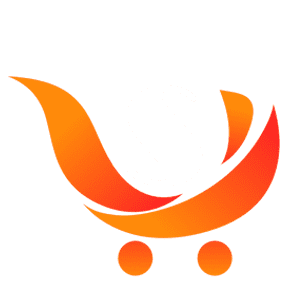 A Comprehensive Guide to the Best Arcade and Free to Play King of Fighters Games on Mobile Android or iOS
By
Wren W.
- April 3, 2023
Introduction: What are King of Fighters Games and How to Play Them on Mobile Android or iOS
King of Fighters is an arcade fighting game series developed and published by SNK. It is one of the most successful and popular franchises in gaming history. The series has become a staple amongst fighting fans, boasting intense, fast-paced combat and iconic characters.
King of Fighters (KOF) is one of the most popular arcade fighting games beside Tekken in Pakistan, now available for Android devices on smart phones. It has a long history, with its first iteration released in 1994 and continuing to be updated over the years. It is considered to be one of the best fighting game franchises ever created, and its Android versions are no exception. With a wide variety of characters, levels, and game modes to choose from, it's no wonder why KOF has remained a fan favorite for so long.
For those unfamiliar with KOF, it is essentially an arcade-style fighting game where two or more players can battle each other using their chosen character's unique abilities. The King of Fighters (KOF) is a 3 vs 3 PVP game series that has been entertaining gamers since the 1990s. It is renowned for its intense and strategic 2 player battles, where each team consists of three characters at a time. Players can choose from a variety of different modes depending on which KOF version they are playing, including the classic arcade mode, Practice, and the new KOF online modes in the latest series. With its simple yet deep mechanics and expansive character roster, KOF has become one of the most popular fighting games ever created. In addition, there are numerous game apps available that feature different versions of KOF that include online multiplayer support as well as single-player campaigns. So whether you're looking for intense competitive matchups or just some casual gaming fun on your phone.
With the rise of mobile gaming, the King of Fighters franchise has now made its way onto Android devices. This guide will provide insight into how to play King of Fighters on Android devices and what apps are available to download.
Exploring the 5 Best King of Fighters Online or Classical Arcade Games for Android
If you are an Android user looking to have some fun with Arcade games, then this article is for you. If you love classic fighting games, then the King of Fighters series should be no stranger to you. The series has been around for over two decades. Here we will explore the five best King of Fighters games available for Android devices, including KOF Arena, KOF All-Star, KOF 98, KOF'98 UM OL and KOF-A 2012. So if you are looking for an exciting beat'em up and thrilling experience on your Android device, these five games are sure to satisfy your craving!. So let's dive right in and explore the different games available and find out which one is right for you!
The King of Fighters saga is one of the longest-running and most beloved fighting game franchises in gaming history. In 2012, the series made its debut on Android with the release of King of Fighters-A 2012. With this classic title, fans can explore a wide variety of characters and fight their way through an intense story mode.
There are 2 versions of this game available on playstore free to play with limitations and paid version.
34 playable characters!! 6 different game modes are available in SINGLE MODE to enjoy the game for hours and hours even alone! Simple Commands allow you to easily perform any type of combo!
Features:
■ NEW CHARACTERS, NEW TEAMS: In addition to the characters from the previous installment, the 4 new
■ A SINGLE-PLAYER MODE RICH IN CONTENT: 6 game modes are available for thousands of hours of enjoyment even when playing alone
■ SIMPLE COMMANDS: The Virtual Pad recreates perfectly and reproduces KOF's smooth controls. Even novice players in fighting games will be able to release various Special Moves, Super Special Moves, NEOMAX Super Special Moves, and other complex moves in one touch. With the Simple Commands, you can easily perform many of the game's fancy combos!!*Please refer to "TUTORIAL" Mode for an explanation of these commands.
■ ADDITION OF TONS OF NEW TRADING CARDS, ILLUSTRATIONS, AND OTHER EXTRA CONTENT: Plenty of new Trading Cards (that can be acquired by using points earned during gameplay) along with new Illustrations (which can be viewed at any time by fulfilling certain conditions) have been added to this latest release! Moreover, "KOF-Android 2012" includes rough sketches and illustrations that can only be seen here, which fans cannot afford to miss!
The King of Fighters'98 Ultimate Match Online (KOF'98UM OL) is one of the most popular and well-loved fighting games around. It has been released in several versions, but the one for Android stands out as a great RPG game. With its stunning graphics and intense action-packed gameplay, KOF'98UM OL is sure to keep you entertained for hours.
The game features several unique characters with unique abilities and special moves that can be used to take down your opponents. It also offers various online modes such as tournaments and ladder matches so you can challenge friends from all over the world.
Overall, KOF'98UM OL is an excellent choice for those looking for a good RPG experience on Android. It's fourth on my list of the best King of Fighters games available on Android, and I highly recommend it to RPG fans. There are more than 150 fighters available and a massive number of NEO next-generation combat modes!
Features:
1. QTE COMBOS Kusanagi Serpent, Maiden Masher, and Haoh Shoko Ken…unleash your fighters' incredibly powerful attacks at a tap of your finger. But with KOF98's unique QTE system, it takes the right timing and skills to chain up the perfect combo and KO your challengers!
2. RPG PROGRESSION Train your fighters, upgrade their equipment, and level them up to their maximum potential to unlock their most powerful passive and active abilities, and their deadliest attacks.
3. CAMPAIGN & PVP Fight your way through the 70+-level campaign that follows the classic storyline of the games, and a multitude of PVE challenge modes. Then take on players from all over the world in a variety of PVP modes and tournaments, to eventually claim the real "King of Fighters" title!
4. AUTHENTIC KOF EXPERIENCE All the classic fighters, battle arenas, iconic special moves, sound effects, and even the Japanese voices from the original game. A must-play for the fans!
Arcade King of Fighters'98 3 vs 3 is an iconic game that has been loved by gamers for many years. It has been around since the late 90s and is now available to play on Android devices. This game is a classic, featuring an unforgettable cast of characters, a deep combat system, and intense battles that will keep you coming back for more. Not only is it one of the best KOF games out there but at 2.99$, it's also one of the most affordable titles available on the PlayStore. If you're looking for a great gaming experience that will make you feel like a king of fighters, Classical Arcade King of Fighters'98 is definitely worth trying out!
The game is often credited as one of the best fighting games ever made and its fans remain loyal to it even today. Those that have played the game will attest to its exciting gameplay and memorable characters. With its iconic soundtracks, intense battles, and unique style, King of Fighters'98 will always have a special place in gaming history.
Features:
★ The best game balance in the KOF Series!
This perfect port of "KOF '98" features 2 different gameplay modes, "EXTRA" & "ADVANCED", and also includes a "TRAINING MODE" where you can master all your combos! "KOF '98" is also compatible with Bluetooth game controllers for the best gameplay experience ever!!
★ 38 playable characters!
In addition to the series' iconic characters, "Iori" and "American Sports" teams as well as "Shingo Yabuki" and "Rugal Bernstein" edit characters return in "KOF '98" to complete the gorgeous roster of 38 characters and for a never-ending dream match!
★ A NEOGEO Perfect Port with added features!
Play "KOF '98" with its original 4 buttons configuration, or use its unique control scheme of 6-button settings and the simplified special moves with the help of the "SP" button!
★ Challenge your friends via Bluetooth!
Dual with other KOF players via Bluetooth Multiplayer Mode for epic and unforgettable battles!
King of Fighters All-Star is an iconic game that brings the classic KOF fighting experience to Android devices. It has a huge player base and offers an exciting PVP Mode, Online Play, and Story Mode. Players can compete in intense battles and create their own custom teams to dominate the world of KOF. The graphics are vibrant with smooth animations and the soundtrack is top-notch making it one of the most sought-after mobile games available. With its deep combat system, King of Fighters All-Star provides hours of fun for all types of players from casuals to hardcore gamers looking for a challenge. It is just button mashing simple combo mode game you don't need to learn the huge command list.
Create a team of the best fighters to stand alongside you in battle.
Features
▶ Extreme Combo Action
Amazing graphics and easy-to-learn touch controls create the ultimate action experience!
Fast-action gameplay at your fingertips. Combine stunning combos and execute powerful special moves.
Enjoy heart-pounding, fast-paced gameplay with KOF ALLSTAR!
▶ Play the entire series of "The King of Fighters" in this action brawler!
The first of its kind, beat 'em up action game with all characters from the entire KOF series from KOF '94 to KOF XV.
Choose from over 200 original fighters and create the strongest team! All your old favorites are here, but you will find new characters as well!
▶ Fast-Paced Real-time Matches
Take on players around the world in real-time matches to determine who is the true King of Fighters! Compete in Arena, League Match, Tournament modes, and more as you use your skills to become the greatest of all time!
▶ Strategic Co-Op Play
Ally yourself with other players to take on the bad guys. Work together to create strategies and be victorious!
'"Recommended Specs: CPU 2.5GHz Quad Core RAM 2G or higher
*You can also play on tablet devices.
Beat 'em up games have been around for years, providing an exciting way of engaging in challenging battles. At the heart of these games lies the concept of a Person vs Person (PVP) battle, which pits players against each other in a thrilling battle of wits and skill.
With the rise of online gaming, beat 'em up games now also offer PVP battles that can be enjoyed from the comfort of your own home. While some prefer to team up with friends or strangers to tackle a story mode together, others can take on opponents from all around the world in a one-on-one fight.
King of Fighters Arena is a unique online fighting game that has taken the world of mobile gaming by storm. This game stands out from the other KOF series available on Android because of its PVP Mode and Online Play features that enable players to battle each other head-to-head. It also has an exciting Story Mode which adds to the overall fun and excitement of playing this game. With its innovative features, King of Fighters Arena is sure to become one of the most popular games among Android users. It's a 100% free-to-play game, and of course, there are more options to upgrade characters and purchase battle passes. The most interesting feature introduced few weeks ago (in February 2023) was the 3 vs 3 elimination match, which serves the purpose of real-time 3 VS 3 player up to 6 players in one match up. Sounds interested hmmm….
Features:
▶ 1 VS 1 or 3 VS 3 elimination battle, Practice mode, AI battle to practice and master your skills and timings.
▶ Tones of rewards and events, Ranking system, And the best thing is to level up your fighter's attributes and skills for some edge in battle.
▶ Currently features 43 characters from the original franchise, with unique moves and combo system, move cancelation and evasion system.
Arcade Games Paid vs Free to Play via Emulators:
Android mobile phones have become a great platform for playing classic arcade games like MAME or other Arcade Games. Whether you choose to play them for free or pay for them, there are a number of tips and tricks that can help you get the best out of your gaming experience.
By installing an emulator on your android device, you can access the large library of classic arcade games.
Top 3 Arcade Games Emulators:
3- MAMEAll - MAME 0.159u2 Arcade
Super easy to install and configuration is easy if you have already played arcade games on PC emulators. This method is not recommended as you have to legally obtain the emulation roms which is not an easy job.
Starting from KOF 1994 and going all the way up to 2003, Playstore now offers you a chance to experience the entire saga in one place! From the original KOF 1994 game all the way up to 2003's, you can relive all your favorite battles and characters. With various features such as improved graphics and sound quality, you can enjoy these classic games like never before.
So get ready and bring out your fighting spirit! With Playstore, you can now experience the entire saga of this beloved classic arcade game by SNK - Neo Geo.
PVP King of Fighter Arena on Android:
PVP King of Fighters Arena is an excellent addition to the beat 'em up fighting game world, particularly on smartphones. It brings something new and exciting to the gaming experience with its intense PvP battles, featuring characters from the classic King of Fighters universe. With its cross-platform compatibility between Android and PC, gamers can challenge their friends anytime, anywhere in this thrilling KOF arena. It also features a variety of modes such as single-player campaigns and ranked matches that provide endless hours of fun for both casual and professional players alike.
A ranking system and matchmaking are somewhat balanced, When you are up against a higher rank player the match is already set just like the most game. You have to rank up, and level up your character's stats in order to inflict more damage on the opponent. In-game points can be earned to boost the stats of any character, but you need to unlock the character stats cartridges first.
Gameplay and Mechanics:
KOF Arena's gameplay is similar to KOF All-Stars PVP battle.
★ Each character has his health bar based on their levels and stat boosted.
★ just like the previous version Guard bar is also present under the health bar. you can take advantage of a guard break too.
★ By taking or inflicting damage to your opponent you gain energy charges or rage power up to 5 charges max, which can be used to pull off special desperation moves and MAX cancelation moves.
★ There are two types of evasion mechanisms. traditional evasion roll and the other combo breaker which can cost 1 energy bar and cool down.
★ Every character has 1 basic combo, 3 sets of abilities or moves with different properties such as Projectiles, Uppercut, Blink or Grab, etc., and 1 Special Desperation Move and Super Desperation Move. The desperation move can take up to three energy bars while the max or super desperation move can cost the entire energy bar.
★ Combo system is very impressive. you can mix up simple attack combo with special moves or even combo with desperation moves. You can even combo special moves and use juggle combinations with basic attack combos or even special moves. Plan your moves according to your characters, and practice in Practice Mode.
★ Just like KOF 2002 there is an advanced cancelation maneuver called MAX system which requires 3 energy charges. While in MAX mode we can cancel special moves from skill 1 to 2 to 3 etc. and finish off with a special desperation move. The cooldown time between skills is reduced by 99%, which means you can inflict some serious damage to your opponent when Boost is active, meanwhile, the opponent can still use combo breaker to evade or break free of special moves combos.
Conclusion: Which KOF game is for me on Android
In recent years, the SNK game has been adapted to mobile platforms, making it easier for gamers everywhere to enjoy the KOF experience. With two different options for Android users - KOF Arena and KOF All Stars - selecting which game is right for you can be a daunting task.
Today Android gamers have a huge selection of King of Fighters (KOF) games to choose from. Whether you enjoy the classic 2D fighting action or prefer a story-based adventure, KOF has something for everyone. But with so many different versions available, it can be difficult to decide which one is right for you. Whether it's new hassle-free one-touch button games such as KOF Arena, All Stars or the classical arcade style handle rolling SNK games.
I must say that King of Fighters Arena is a must-try for all fighting game fans! It is the a classic KOF game but with a 3D look and hassle-free one-touch button mechanics. This game makes it much easier for players to enjoy the KOF experience without having to worry about complicated combos or buttons. The game also features multiple modes and is designed to provide hours of entertainment! So don't wait and give King of Fighters Arena a try today!
Playing video games has been a favorite pastime for people of all ages for decades. From the classic arcade titles of Street Fighter and King of Fighters to the modern SNK arcade titles that are available in the Play store, there is something for everyone to enjoy. Whether you enjoy playing classic fighting games or new and exciting puzzle games, there is a wide variety of SNK arcade titles available on the Play Store that can provide hours of entertainment. With this diverse collection of SNK arcade titles such as the entire KOF series from 1994 to 2003, you can experience ever-changing challenges and engage in intense battles with friends and family while having fun.
For those of us who weren't even born during the time of King of Fighters 2003, it is easy to think that we are missing out on a classic game. But I'm here to tell you that there's still a lot to be gained by giving King of Fighters Original arcade games a try. Even if your date of birth exceeds the release date, KOF 2003 can still be an enjoyable and rewarding experience. With its iconic characters, challenging gameplay, and very good experience, KOF arcade saga is sure to keep you entertained for hours on end. So don't let your age stop you from experiencing this timeless classic!
As a dedicated fan of the King of Fighters franchise, I can say that even if you do not have a PS4 or PS5 or are even tired of PC then do not be disappointed because KOF never-ending saga has returned in a new form on Android or iOS with a lot more features and impressive gameplay. Utmost respect to the best 2D fighting game of all time and its creator SNK. Yoshaaa!!!!

to our Newsletter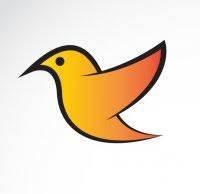 About the author
Wren W.
Wren is a blogger and digital strategist. His blog focuses on educational marketing, blogging, and Books information.
Wren has over 2 years of expertise in creating content for various genres and topics. He is also working as Co-Webmaster of Shopen.pk store.