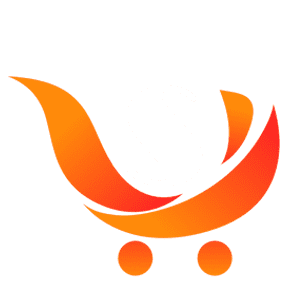 Do not Underestimate the Functionality of Google Assistant in Android
By
Wren W.
- August 10, 2021
What is Google Assistant:
Voice is a more natural way to interact with technology, so it should come as no surprise that voice for mobile games and apps is predicted to become the next big thing. In fact, with an estimated $30 billion market opportunity, voice technology is poised to become one of the most important platforms of this decade.
The virtual assistant on Google Home is able to launch games and apps by just using your voice command. This new product was available for developers in 2018 and has made it easier for anyone who has a Google Home to play their favorite game or app by just saying "OK Google" followed by the name of the game they want to play or app they want to open.
The Voice Launcher on Google Home will allow people who are playing games or using apps in their living
So this means, Google Assistant is your virtual assistant for Android phones. It can do more than just search the web and be your voice-controlled assistant. You can ask it to set reminders, schedule appointments, send messages, play music, and more.
It is available in many languages. More languages are being added to it gradually. This virtual assistant also offers some features for the visually impaired community by providing audio descriptions of menus and content on the screen, which is helpful for people with low vision or color blindness.
Google has made artificial intelligence a priority and their virtual assistant is one of the best. It can do nearly everything that Apple's Siri can do. It's been improved in recent updates and now it's more powerful than ever.
Why and When was Project Started:
Google was in the process of developing Google Assistant from 2014 to 2016 and launched it in 2017.
The idea for Google Assistant first came up when Google was working on Android M, a project that had the goal of creating a more engaging mobile experience. With mobile phones becoming so powerful, they felt that people might not be using their laptops as much anymore. They thought it would be interesting if there was an entity that could take care of all the things on your phone for you—it could answer questions, find places to eat, check your schedule and do anything else you might need.
So for this very reason, this great artificial intelligence project was created by Google and the idea for Google Assistant first came up when Google was working on Android M, a project that had the goal of creating a more engaging mobile experience.
Functionality and Features:
Google Assistant is one of the most popular virtual assistants out there. It will give you information, answer your questions, set reminders, help you find restaurants nearby, or provide other things that Siri would be able to do for you. Plus, if your phone is locked, it will unlock it for you with voice commands.
The Google Assistant app for Android makes use of Google's machine learning algorithms to learn about your habits and preferences over time and serve up useful content accordingly (like Gmail labels). The Google Assistant App also integrates with other apps. Other features as follows:
With the use of Google Assistant, you can work on your tasks hands-free.
You don't have to be confined to a desk and you can work from anywhere with this virtual assistant.
It will automatically access your calendar and it will set reminders for your tasks, deadlines, and appointments. It also integrates with many other apps to make things quicker for you.
Virtual assistants are not just used for scheduling meetings. They can do a multitude of tasks - anything from finding the best coffee shop nearby to translating text in different languages.
AI-powered virtual assistants are not yet perfect, but they are getting better and better every day. One of the biggest benefits is that they can be programmed to be as helpful as possible and they don't get tired or stressed as humans might in these situations.
'Hey Google Assistant'
If you do not have the Google Assistant yet just download it from AppStore and after the installation say " Hey Google" or "Hold the mid icon Button" in the main bottom menu bar. Play with the settings as needed.
Reference Links:
Google Assistance | Google Assistant App | Google Assistant Apple | Some tips & Tricks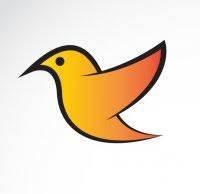 About the author
Wren W.
Wren is a blogger and digital strategist. His blog focuses on educational marketing, blogging, and Books information.
Wren has over 2 years of expertise in creating content for various genres and topics. He is also working as Co-Webmaster of Shopen.pk store.