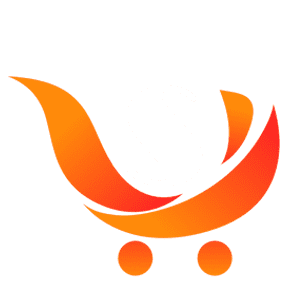 Basic Things You Need to Know About Building a Website, E-commerce Store and Getting Online - The Top 5 Services Explored
1. Introduction: What Do You Need to Start Building Your Own Website or E-commerce Store?
3. What is cPanel Web Hosting or Software-as-a-Service (SaaS) Hosting?
i. cPanel Hosting
ii. What is Shared & VPS (Virtual Private Server) Hosting?
iii. cPanel Hosting Benefits:
4. Cloud-Based SaaS Hosting (Software-as-a-Service)
5. Cpanel Web Hosting vs SaaS Hosting
7. What is The Difference Between HTML and CMS Websites
8. So Why Should I Use CMS (Content Management Systems)
9. The Easiest Way to Build A Website & E-commerce Store with Free & Paid Services
i. Top 3 cPanel Domain Name Hosting Providers
ii. Top 3 SaaS Providers
iii. Top 3 Free Hosting Providers
iv. Top 3 Local cPanel & .pk Domain Name Hosting Providers
10. Overview of the Top 5 Services to Make a Website or E-commerce Store Easily
11. Local Sevices worth mentioning
12. Conclusion: Free & Paid Plans from the Top 5 Services Compared - Which is Best for You?
A Brief History:
The history of website creation dates back to the late 1960s when researchers from various universities and labs started to work on connecting computers and networks. This eventually resulted in the first website being created in 1991 by Tim Berners-Lee at CERN. Since then, web development has evolved significantly with various tools and technologies being developed to make creating websites easier and more efficient.
Today building your own website or e-commerce store has become much easier and more accessible with the help of modern technology. Gone are the days when you had to pay professionals to create a website or e-commerce store for you, now anyone can do it themselves. All you need is some basic knowledge and the right tools. There are many free tools available such as website builders, e-commerce hosting, and builder software that allow you to create an online store quickly and easily. With these tools, you can take your business ideas from concept to reality in no time!
Creating an online presence requires a web server, which is software that stores, processes, and delivers web pages to users. Web hosting is a service that allows individuals and organizations to post their websites on the internet. It basically makes your website accessible to everyone over the internet.
Web servers are responsible for storing files, images, videos, and other content for websites. It provides a connection point between the computers of visitors and the webmaster's computer. Web servers store, process, and deliver web pages to users based on their requests. They are also responsible for maintaining the web space and ensuring that it is available all the time. Web hosting companies provide web servers for businesses to host their website on.
Free web hosting services allow you to create a website without spending any money upfront. With these services, you can build your own website with a few clicks of the mouse and create an online website, store, or portal without any technical knowledge. Additionally, e-commerce hosting solutions are also available so you can create an e-commerce store quickly with features like shopping carts and payment gateways included.
Cpanel web hosting or Software-as-a-Service (SaaS) technology is a great way to create a website, build an e-commerce store, and create an online multipurpose website such as Stores, Directories, Business pages, and more.
cPanel is a web hosting platform that enables users to easily build, manage and maintain or store their online store or website data on cloud-based servers. It's an ideal platform for those who want to create their own e-commerce store, or multipurpose websites since it provides all the necessary tools to get started. cPanel is available in both Windows and Linux-based versions so users can choose the one that best suits their needs. It also offers free website-building platforms known as CMS such as WordPress or Joomla, so anyone can create a professional website without even coding knowledge or experience, Today it just requires technical knowledge and you are good to go. Additionally, it's easy to set up a Blog or E-commerce store with cPanel as it provides plenty of features such as shopping cart integration, payment gateways, and more. With its comprehensive features such as programming languages like PHP and Perl, cPanel makes building and managing a successful online store effortless.
cPanel Hosting Interface
When it comes to cPanel web hosting, there are various options available in the market. Among these two popular choices are cPanel Shared hosting and VPS (virtual private server) Hosting.
The main difference between these two is that with a shared hosting plan, you are sharing resources with multiple other customers on the same server, while with a VPS plan, you get your own dedicated space on a virtual private server that is not shared with anyone else. This means that if you want more control over your website or need more processing power then opting for VPS hosting may be the better choice for you.
Shared & VPS hosting is the most economical way to get your very own webspace. It gives you all the benefits of having an official domain name email address. With shared or VPS hosting, you will get unlimited storage (depending upon the package) and bandwidth for your website as well as access to powerful tools like cPanel and email accounts that are completely under your control. You can switch between PHP versions, generate sitemap, Edit MySQL database or website source files via file manager, change DNS settings create sub-domains, and much more. All these features make shared hosting a great choice for businesses looking for a reliable and affordable web hosting solution.
Software-as-a-Service (SaaS) is a cloud-based software delivery model that allows end users to access software applications over the Internet. It is a method of software delivery and licensing in which software is accessed online via a subscription, rather than bought and installed on individual computers. It is the most trending website creation solution for beginners these days. With SaaS services such as Wix or Shopify or cheaper alternatives such as Dashnex and many more, you can take advantage of all the features and functions of web hosting without having to pay for expensive developers or hiring technical staff. You can easily build your own website with the help of website builders and create your own e-commerce store with the help of e-commerce hosting services. Whether you want to create a website for personal use or business use, SaaS provides an easy and cost-effective way to get started. No Technical knowledge is needed except for a basic understanding of drag and drop functions. Everything is maintained by the service providers including bug fixing and other coding issues which makes SaaS services a perfect choice for beginners or novices.
Dashboard, Admin Panel, Point of Sale in SaaS Hosting
Whether you are creating a website for the first time or already have an established online business, there is always a debate between using cPanel web hosting servers and SaaS Hosting solutions like Wix and Shopify, Ecwid, and many more. All options have their pros and cons, which is why it's important to understand the differences before making your decision.
cPanel servers provide users with more control over the hosting environment, allowing them to install software and configure databases. On the other hand, SaaS services solutions like Wix and Shopify are much easier to use since they offer drag-and-drop website builders, free e-commerce stores, and other features that make it easy to create an online store without having any technical knowledge. You will not get the free domain email address in the SaaS package mostly and server-based functions such as the database are also unavailable here, due to hosting limitations. You can get a business email along with a domain name for your professional business website or e-commerce store. Therefore, depending on your needs and preferences, either solution can be suitable for building a website or creating an online store.
A website domain name is the address of a website on the internet. It is used to identify a particular web page, email address, or other resource connected to the internet. It usually consists of two parts- a top-level domain (TLD) such as .com or .org and a second-level domain such as yourdomainname.com.
A subdomain is an additional part of the domain name that appears before the main domain name and has its own specific content and purpose. For example, blog.yourdomainname.com is a subdomain while yourdomainname.com is the main domain name.
Nowadays, it is not difficult to get a free website subdomain name from services such as Shopify or Wix. With the right tools and knowledge, you can easily get your website domain name set up quickly and at no cost. There are several steps that need to be taken in order to get a free website subdomain name from Shopify or Wix. This includes connecting the domain to your cPanel account as well as setting up DNS records so that the domain is properly linked with your hosting provider. Most of the cloud-based or SaaS service provider has already assigned a subdomain name to your hosting account. You can refer to their instruction manual for connecting or using them for your website. A simple example may be blogger.com
When you sign up for an account at blogger you will have the option to use a free subdomain name such as yourname.blogspot.com or you can register a domain from hosting providers for as low as 10$ or 3000 pkr per year, and connect it to a blogger account.
HTML and CMS websites are two different types of web development solutions, each with its own advantages and disadvantages.
A Content Management System (CMS) is a platform that provides the tools and resources to create, edit, manage, and publish digital content. It allows users to easily build websites without writing a single line of code. It is a one-stop solution with drag-and-drop functions. These are mostly open-source projects prewritten in HTML & PHP language. You can still manage a website without even knowing a single line of code. The most popular CMS include WordPress, Drupal, Joomla, Magento, and Opencart.
While HTML websites require manual coding, CMS websites are user-friendly tools that allow users to create and manage content without having to write any code. HTML websites offer the advantage of having full control over the website's design and layout, but they require an in-depth knowledge of coding languages such as HTML, CSS, and JavaScript. On the other hand, CMS websites do not require any coding skills or experience as they come with pre-made themes and plugins that make creating a website easier than ever before.
Overall, it is important to understand both solutions in order to make an informed decision about which one will best suit your web development needs.
CMS systems provide a complete solution for creating content-rich websites with a wide range of features. They are easy to use with drag-and-drop user interfaces that make website building straightforward even for beginners. Additionally, they come preloaded with web hosting services which makes it easier to get started right away.
By leveraging the power of CMS systems, companies can quickly launch their website while ensuring high-security standards and scalability features. Content management systems also help in reducing development costs significantly by providing an open-source platform for creating custom websites with minimum effort.
CMSs have become increasingly popular in recent years due to their ease of use and flexibility. WordPress is one of the most popular CMSs out there, providing users with an easy-to-use platform for creating stunning websites. Drupal is another popular option, allowing developers to customize their sites using modules and themes. Opencart CMS is also a great option for those looking to create eCommerce websites and manage products easily.
The fact of the day: With sufficient knowledge, you can start many types of subscription-based and SaaS-related services on your own, by using a single CMS. An open example could be a Multivendor or Dropshipping store. You just need to explore the multiverse of different CMS 😎
No matter which CMS you choose, having a reliable content management system can make a world of difference when it comes to creating an engaging site experience for your visitors.
Building a website or e-commerce store is no longer a daunting task. With the availability of free and paid services, it is now easier than ever to get your business online. With the right website builder software, you can easily design and customize your website in just a few clicks. Plus, there are many features available that make it easy to create an attractive and functional online store.
You can build a stunning website with free hosting included - all for no cost. Both Wix and Shopify website builders offer an array of features to help you get your business up and running quickly. Whether you are creating an online store or just setting up a personal blog, these platforms give you the tools to do so without any technical knowledge or coding experience. All you have to do is to create a free account and start building with the presented settings.
Top 3 cPanel Domain Name Hosting Providers:
As one of the most popular web hosting services available, cPanel hosting offers many advantages and some drawbacks. Understanding cPanel hosting pros and cons is essential to making an informed decision on whether it is the right service for your website.
cPanel hosting comes with a range of advantages, from ease of use and affordability to scalability and customization options. On the other hand, it may have some downsides such as limited storage space or lack of support for certain technologies. With cPanel Hosting, you can easily manage your domain name, DNS management, email accounts, and other services with a few simple clicks.
No matter what level of technical knowledge you have, cPanel Hosting makes it easy for anyone to get started with creating and managing their own websites. With an intuitive interface, users can quickly understand how to create and manage email accounts, set up DNS records, and manage files through the file manager feature. Consider the fact that you have unlimited options, add unlimited products, and no restrictions as long as you have good storage space by the hosting provider, which makes cPanel hosting a perfect choice for small to medium businesses online.
It is a good solution for both beginners and experienced webmasters alike. The drawbacks are if you are not into coding or development and you are facing some bugs or missing functionality which requires coding knowledge, in that case, you have to solve the problem by yourself, with tutorials, or hire a technician to fix it which can be expensive sometimes. Top 3 cPanel and Domain hosting providers:
Top 3 SaaS Providers:
SaaS services are becoming increasingly popular for individuals and businesses alike. It is 99% hassle-free and reliable based on cloud servers maintained by qualified staff and a full-stack development team. Wix and Shopify are two of the most popular SaaS services that allow users to create their own websites quickly and easily. Both of these services offer unique features, but there are some key differences between them that you should consider before making a decision. We will go over their features and pricing models so you can make an informed choice when selecting the right SaaS service for your business in the next headline.
In today's digital world, having an online presence is essential for any business. But building a website can be expensive, especially when using services like Shopify and Wix. Fortunately, there are cheaper alternatives such as Dashnex Pages which allow you to quickly create a website with no coding knowledge needed. Dashnex Pages provides an affordable and easy way to build a website without breaking the bank. It is perfect for small businesses or those just starting out who don't have the budget for expensive service providers like Shopify and Wix.
www.shopify.com ( high budget)

www.wix.com (medium budget)

dashnexpages.com (low budget)
Top 3 Free Hosting Providers:
However, if you are looking to create a website or blog without spending a dime. Free hosting services similar to Blogger, Wordpress.com or Wix, and other web hosts may be the perfect solution for you. Compared to paid hosting services such as Shopify and similar services, these free web servers provide a much more creative and budget-friendly platform for your website or blog. With these free services, you can still have access to all the features required for creating an impressive website or blog. So if you plan on setting up a creative website or blog without breaking your bank account, then free hosting services are the way to go! Free services also offer customization options and themes for their users. It is the least expensive method used today for making money or creating websites.
Top 3 Local cPanel & .pk Domain Name Hosting Providers:
For the past few years, local Pakistani cPanel and Domain Name Hosting providers have been providing reliable web hosting services to their customers. These services are often cheaper than international providers like HostGator or Namecheap and provide excellent customer service.
They offer a more friendly environment compared to international web hosting services. You may find equal benefits by cost, customer support, uptime guarantee, and more. It is very easy to get your .pk or .com.pk and similar domain name locally in Pakistan. Here are 3 Pakistani hosting providers:
Building a website or e-commerce store from scratch is no longer an impossible task. Thanks to the top 5 services that we have on our lists, such as Shopify, WordPress, Wix, Magento, and Dashnex pages, anyone can create a professional-looking website in just a few clicks.
These services are the perfect solution for small business owners who want to make the most of their online presence. They offer quick and easy setup processes, intuitive user interfaces, and powerful tools that enable users to quickly build a stunning website without any technical know-how. Furthermore, they enable users to customize their websites according to their brand's look and feel.
We will provide an overview of the top 5 Paid services for creating websites and e-commerce stores easily. We will compare features such as ease of setup process, design options, and pricing structure so you can make an informed decision on which service is best suited for your needs.
1) WordPress (cPanel, SaaS):
WordPress is the most widely used online platform for creating professional multipurpose websites and online stores. It is an open-source project which is absolutely free of cost. It provides a powerful yet user-friendly interface that can be used to easily build a website or an E-commerce store. Around 810 million websites use WordPress as of 2023,
The WordPress content management system (CMS) makes it easy to create and manage content, while the wide range of themes and plugins makes it simple to customize the look and feel of your site. Plus, with its built-in SEO capabilities and mobile responsive design, you can make sure that your website looks great on any device. And if you need to add additional features or integrations, there are plenty of third-party plugins available.
With all these features, WordPress is an ideal choice for anyone looking to create a professional blog, business website, or e-commerce store.
Creating a multipurpose WordPress website has become easier than ever. With just a domain name and hosting account such as cPanel or VPS, you can have your own WordPress website up and running in no time.
For those who are looking to set up an online store using WooCommerce, the process is even simpler. By leveraging the power of WooCommerce which is a 100% free plugin for WordPress, you can quickly set up an eCommerce store with minimal effort and cost. All you need is an appropriate domain name and hosting account to get your store running in no time!
WooCommerce can handle 50,000 products, even more smoothly. Taking into consideration the level of scalability WooCommerce offers, it can handle 50,000 products with ease if it's properly configured and supported by a powerful hosting service. Tones of features and free or paid plugins to improve the functionality of the website, including dropshipping stores or multipurpose websites similar to OLX or web directories and much more.
Shopify is one of the most widely used and popular online platforms for creating professional multipurpose websites and online stores. Over 4.4 million websites globally use Shopify as of 2023. It offers a wide range of features, from easy drag-and-drop website building tools to customizable themes, making it an ideal choice for any business owner who wants to create a professional website quickly and easily. With Shopify, businesses can create stunning websites with advanced features in no time. Additionally, the platform makes it easy to manage inventory, process payments, track orders and more. Shopify offers everything that businesses need to set up their own website or store without needing any coding knowledge or technical skills.
However, for small businesses in Pakistan, the cost associated with setting up and maintaining a Shopify store can be too high. Starting from 39$ to 400$+ a month. All Shopify plans offer unlimited products and advanced features.
My preference for small businesses is to get a lifetime hosting cPanel account from a appsummo.com or lifetime deal websites. Purchase a professional multipurpose theme from Envato Themeforest. It may be a little difficult to set up esp. for beginners but it still is the best option to start a low-cost website similar to Shopify.
Wix is an online website creation service that provides users with an easy and drag-and-drop-friendly environment to create stunning websites in no time. With Wix, users can easily customize their websites according to their needs and requirements. There are hundreds of templates available to choose from, which makes customization easier. Moreover, the service also provides users with the ability to create and manage online stores through its Wix Stores feature. This allows business owners to easily set up an eCommerce store with just a few clicks. All in all, Wix is a great platform for website creation and management that offers plenty of features for users of all skill levels.
According to wix official website: "We provide a world-class platform to over 200 million users worldwide, empowering anyone to express themselves and build their online presence."
With the free plan, users can create basic websites with limited features. However, if you upgrade to the paid plan, you get access to premium features such as Wix stores and more.
Connecting a domain to wix free plan can cost up to 4$ to 24$ VIP hosting, While Business & E-commerce Starts from 17$ a month to 35$ (March 2023) which is affordable for a professional e-commerce store and cost-effective for medium businesses. There is a product limit restriction in all plans or upgrades.
4) Magento (SaaS, cPanel):
Magento is one of the most powerful and advanced Content Management System (CMS) E-commerce store platforms available today. It is available in both enterprise and community versions, giving businesses the flexibility to choose the best option for their specific needs. The enterprise version comes with enhanced features, including customer segmentation, reporting, product management, and more. Furthermore, Magento stores can be easily customized to meet any requirement, making it an ideal choice for creating a successful online store. Magento can hold up to 1 million products depending upon server specifications. With its scalability and advanced features, Magento is a great platform for businesses looking to expand into the e-commerce space.
Adobe Commerce is powered by Magento now, an award-winning e-commerce platform. Magento's recent acquisition by Adobe.com has been welcomed as a positive step for the stability of the open-source project. This move gives Magento developers access to Adobe's robust and comprehensive development tools, making it easier for them to build and maintain e-commerce websites of all sizes. Furthermore, this move ensures that Magento remains an open-source platform and that its users can continue using it without any restrictions imposed by Adobe. The stability of the open-source project is now secured thanks to this acquisition, which will ultimately benefit both users and developers alike.
Magento has become the go-to choice for businesses that need to build a powerful and modern online store. Additionally, Adobe has added several features to its version of Magento which makes it even more powerful than ever before. By leveraging the power of Magento on Adobe Commerce, companies can make sure they have an efficient and reliable e-commerce solution that will be able to handle all their needs in the long term.
For large businesses, Magento is one of the best e-commerce solutions available. However, for an optimal experience with Magento, it is important to have the right hosting server. And when it comes to hosting servers, cPanel Hosting Servers are known for their reliability and scalability. They provide a great environment for running Magento stores with a minimum 10 GB Storage limit in shared hosting accounts for optimal performance.
With a better performing cPanel Hosting Server such as VPS (Virtual Private Servers), you can be sure that your Magento community version shop works like a superstore, and provide customers with an amazing shopping experience.
Dashnex Pages provides an easy way to create and manage a professional e-commerce store. All you need to do is add a domain name and connect it to Dashnex. This simple process will enable you to start your e-commerce journey quickly and easily.
Dashnex Pages is an ideal solution for those who want to build a great online store, but don't have the technical know-how or time to do it from scratch. With one click, you can get started with creating your unique website with all the necessary features for a successful online business. The theme customization is limited but for this price and lifetime hosting you can not think about losing a great opportunity to start a low-cost business with few clicks.
Furthermore, You can add unlimited products, Dashnex offers easy integration with other services like Google Analytics and MailChimp, Facebook Pixel, Google merchant account integration, and much more so that you can start tracking, run your dropshipping business, and store performance immediately. With Dashnex Pages, creating an amazing website has never been easier!
Starting as low as 30$ store to 47$ with Pro features you can create an advanced level website as well as an e-commerce store with a blog and dropshipping option included in the package.
Dukan.pk is a Pakistani e-commerce service provider that offers excellent e-commerce services to its customers. It provides both free and paid plans. With the help of this service, customers can easily start their own online store in no time. It allows them to set up an online store for free, which is a great advantage for those who are just starting out or have limited resources.
Moreover, it also offers various other features such as POS (Point of Sale), Chat support, automatically integrate local delivery services (TCS, Leopard), SEO, analytics, and accepting online payment via local services such as JazzCash to make sure that its online store performs well. This can be extremely beneficial for businesses that want to establish their presence in the digital world by reaching out to more customers.
Dukan.pk offers both free and paid plugins to help store owners customize and enhance their online stores. With the help of these plugins, you can easily connect your own domain, create multiple stores on a single account for reselling, manage customer accounts, add payment gateways, manage stores from in-app, and much more. With these features, users can create a professional-looking website in no time for any type of business or brand. Moreover, Dukan.pk provides excellent customer service as well as 24/7 technical support to ensure customers have a smooth experience with their online service.
Dukan.pk offers several hosting services for e-commerce stores and websites, but it lacks features when it comes to theme customization and other website integration features. This means that the user has limited choices when it comes to the design of their website or store. Additionally, Dukan.pk does not offer the ability to integrate many useful third-party applications or services into the platform, which can limit a business's ability to customize its store or website as needed. With limited options for customization, businesses may find that they cannot maximize their profits as much as they would like with Dukan.pk's e-commerce service.
2). Daraz.pk (Multivendor SaaS):
Daraz.pk is an online multivendor store by Alibaba.com and it is one of the best options to start selling your products online at the biggest market in Pakistan. With a Daraz.pk online merchant account, businesses can set up their shop on the platform, list their items and manage their orders with ease, at a very low commission fee. The platform also provides numerous benefits such as access to millions of customers across Pakistan, secure payment gateways (Easypaisa, JazzCash, Debit Card), marketing support, and customer service with 24/7 support. Furthermore, merchants can also benefit from promotional activities organized by Daraz such as flash sales and discounts which help them increase their sales and reach more customers.
Every business needs reliable hosting services to ensure that its website remains accessible, secure, and up-to-date. But with so many different hosting providers available on the market, it can be difficult to decide which one is best for you. Choosing the right hosting provider is one of the most important decisions you can make when setting up your website. It is important to find the best hosting service for your needs, whether you are looking for free or paid plans.
For any website owner, the choice between free and paid web hosting services can be difficult. While free hosting providers are often tempting, it's important to understand the potential drawbacks of choosing a free service before committing to one. On the other hand, paid hosting services offer more control over your website and better reliability in return for a more significant investment.
Whether you decide to use free or paid hosting, there are certain things that you should always keep in mind before choosing a web hosting service. These three things include reliability, performance, and customer support.
Reliability is important because it ensures your website will be up and running when needed.

Performance is key to ensuring your pages load quickly and without any issues.

Finally, customer support should be available at all times in case you need help with anything related to your website or web hosting service.
By considering these three factors when selecting a web hosting provider, you can make sure that your business website remains reliable and secure while providing the best performance possible for its users.
If you are about to begin your journey as a developer or blogger then I would advise you to take a look at blogspot.com or wordpress.com which are free hosts. They offer good storage space, fast servers, and many free options to keep you up and playing with theme settings and free plugins. You can even connect a domain name to your blog at blogspot.com absolutely free or wordpress.com in their basic plan.
Free hosting providers normally do not offer full support or priority as long you are not paying them in premium plans. While Paid hosting services are more reliable in this case. You have premium support, priority, and a user-friendly secured environment, and depending on what type of host cPanel or SaaS provider, you will get different benefits. which I have already explained in previous topics above. The choice is up to you as long as there is a limited budget you have to look for cheaper alternatives such as Dashnex pages cloud-based or WordPress with cPanel hosting providers. Wix.com is also a good option for small businesses looking into the world wide web as a startup, you can always upgrade your free or paid plans to more advanced levels according to your needs.
If you are looking to open a large online store, then high-end services such as Shopify or Adobe Magento might be the best choice for you. These advanced e-commerce platforms offer powerful features and functionalities that can help you create a professional, modern, and sophisticated e-commerce website for your business. With these services, you can easily set up an online store with multiple pages, product categories, payment gateway integration, shipping options, and more. Additionally, these services provide you with the ability to track customer data in real time and manage your inventory efficiently. So if you're looking to give your customers a smooth shopping experience while opening a large company online store - Shopify or Adobe Magento could be the perfect choice for you.
In a world where technology and automation are rapidly replacing manual labor, it is no surprise that numerous business owners now prefer automation services like Shopify or Wix over manual services such as cPanel with CMS (WordPress or Magento, etc). Automation offers a plethora of advantages, such as hassle-free work, enhanced speed and efficiency of operations, reduced costs, and the ability to scale up operations quickly. On the other hand, manual services require more time, technical knowledge, and energy to set up and basic coding experience is also necessary here. This means that for most businesses, automation is the better choice for faster results with less effort. The only disadvantage is the pricing and plans when it comes to automation so sometimes you have a low budget to start. My advice, look for alternatives and start up low and when you have enough money to support your business you can always upgrade to a better hosting provider in the future!
So start working and stop thinking because time is short for everyone, learn to make avail of opportunity in time before it's too late!!!

to our Newsletter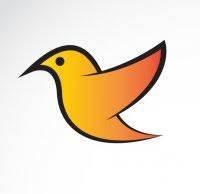 About the author
Wren W.
Wren is a blogger and digital strategist. His blog focuses on educational marketing, blogging, and Books information.
Wren has over 2 years of expertise in creating content for various genres and topics. He is also working as Co-Webmaster of Shopen.pk store.