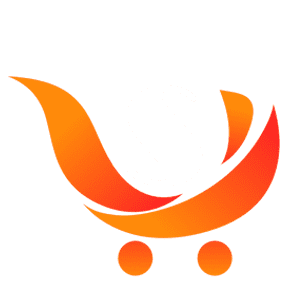 Experience the Legendary Samurai Shodown Reboot on Android with Netflix Games
By
Wren W.
- September 5, 2023
Introduction: The Return of a Classic - Samurai Shodown Reboot
Prepare to be amazed, for the legendary game franchise is making a triumphant return on none other than our beloved Android devices! Yes, dear reader, we are talking about the iconic SNK Samurai Shodown series. Brace yourself for an awe-inspiring journey into a realm where ancient samurais clash swords and honor is tested with every strike.
The most surprising thing happen in my life was when I saw Samurai Shodown Reboot on Netflix games list and it was not just a dream or Joke.
For those unfamiliar, Samurai Shodown has long been hailed as one of the greatest fighting games of all time. Its captivating blend of intense combat, rich storytelling, and visually stunning graphics have captivated gamers across generations. Now, with its reboot on Android devices, this legendary saga is set to captivate a whole new audience.
A Game-Changing Collaboration: Netflix Games Brings Full Access to Samurai Shodown on Android
Netflix Games partnership with SNK Corporation for Samurai Shodown release on Android devices, cross-platform availability, and enhanced gaming experience. Prepare to be amazed by the game-changing collaboration between Netflix Games and SNK Corporation!
So how can I play Samurai Shodown Reboot on Android:
To play the Samurai Shodown Reboot on Android devices, a Netflix subscription is required. This means that users will need to pay a monthly Netflix fee in order to access and enjoy the game. However, for those who prefer not to commit to a monthly subscription on Netflix, there is an alternative option available. Players can choose to revisit the original version of Samurai Shodown for a one-time fee. By opting for this approach, gamers can still experience the classic gameplay and nostalgia associated with the original game without the need for a recurring payment.
This groundbreaking partnership has brought Samurai Shodown, the legendary fighting game, to Android devices in a way like never before. Get ready to experience the thrill of battle right at your fingertips free of cost with Netflix.
But that's not all - this partnership aims to provide an enhanced gaming experience for all players. Expect stunning graphics and an immersive gameplay environment that will transport you straight into the heart of feudal Japan. The attention to detail is truly awe-inspiring, making every clash of swords and each warrior's move feel more realistic than ever.

Unleash Your Inner Warrior: How to Play Samurai Shodown on Android
Imagine being able to channel your inner samurai wherever you go - whether it's battling foes on the bus ride home or honing your skills during lunch breaks. The sheer convenience and accessibility of playing Samurai Shodown right at your fingertips is nothing short of mind-blowing!
Just like its predecessors, this reboot follows a tried-and-true formula. In single-player mode, players will embark on a thrilling journey where they will face off against a diverse roster of unique enemies. With each slice and dice, players will feel their samurai skills come alive in breathtaking combat sequences.
To add even more depth to the experience, Samurai Shodown sprinkles in captivating cutscenes that provide context and immerse players further into the game's rich lore. While not the most substantial single-player mode in terms of content, these cutscenes add an extra layer of storytelling that enhances the overall immersion.
But wait, there's more! Samurai Shodown also offers a couple of additional game modes, including Story Mode, Single Player, Survival, Practice and more ensuring that players have plenty to sink their teeth into. Whether it's challenging friends in local multiplayer or testing your skills against online opponents, there is something for everyone.
It's unfortunate to note that the mobile port of Samurai Shodown lacks controller support. This omission can greatly impact the overall gaming experience, especially for those accustomed to using controllers for precision and ease of gameplay.
With only six on-screen buttons available, navigating the game becomes a challenge as they tend to overlap and become obscured by your fingers. This can lead to frustration and a less immersive gaming experience.
However, despite this setback, it's important to highlight that the game is still playable with the on-screen buttons. While it may require some adjustment and patience, players can still enjoy the Samurai Shodown reboot on their Android devices.
What's more, with its availability on Android devices, Samurai Shodown allows gamers to enjoy this epic adventure on-the-go. Whether you're commuting or simply relaxing at home, you can experience the thrill and intensity anytime and anywhere.
Gaming Anywhere & Anytime: Online Multiplayer Ranking Mode Shodown on Mobile
The reboot of Samurai Showdown on Android brings an exciting multiplayer experience with a variety of servers and regions to choose from. With its availability on Netflix, gamers can now enjoy this beloved game on their Android devices.
The online multiplayer feature allows players to compete against opponents from different parts of the world. By selecting the preferred server and region, gamers can connect with fellow enthusiasts and engage in thrilling battles in both "Casual Mode" or "Ranking Mode".
I had the pleasure of playing Samurai Showdown Reboot on Netflix's Android gaming platform, and overall, it was a fantastic experience. The gameplay was engaging and the multiplayer feature added an extra level of excitement to the game. I must admit, however, that I did encounter a few lag issues during my online play in Pakistan.
Despite these occasional setbacks, I would rate my overall experience as a solid 9/10. The game itself is well-designed and offers hours of entertainment. The addition of multiplayer functionality enhances the gameplay and allows for thrilling battles against friends or other players online.
While the lag issues were a minor inconvenience, they did not significantly detract from the overall enjoyment of the game. It is worth noting that network connectivity can sometimes vary depending on location and internet speed.
Conclusion: Embrace the Way of the Warrior - Download Samurai Showdown Reboot Today from Netflix Games!
With this exciting collaboration, Netflix Games has opened up a whole new world of cross-platform gaming. Now, Samurai Shodown enthusiasts can enjoy this adrenaline-pumping game not only on their consoles or PCs but also on their Android devices. This means you can take your gaming skills wherever you go and engage in epic battles anytime, anywhere.
So buckle up and get ready for an incredible journey as SNK Samurai Shodown takes gaming to new heights. With its engaging gameplay mechanics, stunning visuals, and captivating storytelling elements both in-game and on Netflix, this reboot is sure to leave fans awestruck and craving for more.
For those seeking an optimal gaming experience with greater control options, exploring other platforms or versions of Samurai Shodown might be worth considering. Additionally, fans may also want to keep an eye out for potential future updates or patches that could address this limitation.
Overall, Samurai Showdown Reboot on Netflix's Android gaming platform provided me with hours of fun and excitement. Despite encountering a few lag issues during my online play in Pakistan, I still highly recommend this game to fellow gaming enthusiasts looking for an immersive multiplayer experience.
In conclusion, while the lack of controller support in the mobile port of Samurai Shodown is regrettable, there are still opportunities to enjoy this beloved franchise on Android devices.
So gear up, fellow warriors! As SNK unleashes this classic reborn onto our Android devices, get ready to embark on an epic quest through feudal Japan like never before. Prepare yourself for heart-pounding battles against formidable opponents as you strive to become a true samurai legend. The return of Samurai Shodown on Android promises an exhilarating gaming experience that will leave you breathless and craving for more. Get your fingers ready for ultimate combat - let the games begin!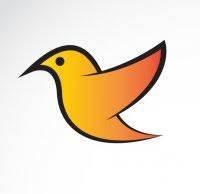 About the author
Wren W.
Wren is a blogger and digital strategist. His blog focuses on educational marketing, blogging, and Books information.
Wren has over 2 years of expertise in creating content for various genres and topics. He is also working as Co-Webmaster of Shopen.pk store.