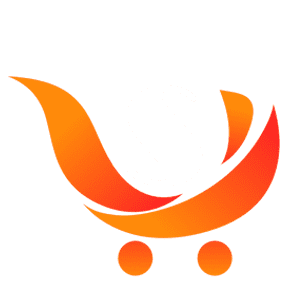 Prepare to be transported to a world of captivating melodies and thrilling beats with Shopen Anime Radio
By
Wren W.
- September 2, 2023
Introducing Shopen.pk Anime Radio:
Prepare to be amazed, Shopen.pk will surely captivate the hearts of all movie, manga, and anime enthusiasts. Introducing Shopen.pk Anime Radio - the ultimate destination for the best anime and inspirational tunes.
This first Pakistani anime radio station is carefully curated to cater to the diverse tastes of anime lovers worldwide. Whether you're a seasoned fan or just starting your journey into the captivating world of Japanese animation, Shopen.pk Anime Radio promises an unforgettable auditory experience.
Imagine immersing yourself in a world where iconic soundtracks from beloved anime series come alive. From heart-pounding action-packed melodies to soul-stirring emotional ballads, this remarkable radio station offers an extensive repertoire that will transport you into the very essence of your favorite movies, manga, and anime.
With the collection of inspirational tunes carefully selected from various genres, this radio station aims to empower you with positivity and drive you towards achieving greatness.
Whether you're seeking solace in nostalgic melodies or craving fresh tracks that resonate with your current mood, look no further than Shopen.pk Anime Radio. It is here where dreams come true and emotions are set ablaze through harmonious symphonies.
So get ready to embark on an auditory adventure like no other! Discover Shopen.pk Anime Radio - where every note carries the magic of beloved movies, manga, and anime - igniting passion in the hearts of dedicated fans worldwide.
Shopen.pk Radio Rap Battle:
Prepare to be amazed, because Shopen.pk Anime Radio is about to take your anime experience to a whole new level! Get ready to immerse yourself in the electrifying world of anime rap battles, where the clash of voices reigns supreme. Forget about hand-to-hand combat, because at Shopen.pk Anime Radio, it's all about the power of words.
Imagine tuning in to this extraordinary radio station and being transported into a realm where characters from your favorite anime series engage in epic vocal showdowns. From Dragon Ball Z to Naruto, Superman to Goku and everything in between, this is where the battle truly begins.
Shopen.pk Anime Radio understands that true fans crave more than just visuals; they yearn for an experience that transcends traditional boundaries. That's why they have curated a collection of rap battles that will ignite your imagination and bring these dynamic characters to life through sound.
So grab your headphones and prepare for an auditory adventure like no other. Whether you're a seasoned fan or new to the world of anime rap battles, Shopen.pk Anime Radio guarantees an unforgettable journey into a world where voice becomes weapon, and every listener becomes a participant in this one-of-a-kind battle royale.
Note: Official time for Rap battle program is 8:00 am to 9:00 am GMT New York Time
5:00 pm to 6:00 pm PST (Pakistan Time)
5:30 pm to 6:30 pm IST (India Time)
Get ready for an exhilarating experience as you listen to the intense anime rap battles at Shopen.pk Anime Radio - because when it comes down to it, forget hand-to-hand combat; it's all about the voice battle for everyone!
New Programs such as Shout-outs (where your voice can be heard by the global audience and Live broadcast, Music on demand Coming Soon. We have 2000 unique daily listeners on our radio server approx. & growing with the traffic.
So where can I listen to the Radio?
We have various options for you to start.
Visit official Radio page:
https://myblog.shopen.pk/shopenpk-anime-radio-station-2/
Download the other radio apps from Playstore:
Radio Garden, Radio wave, One-Stop Radio, Radioline, Radio Mobi etc.
Shopen.pk Official App:
With Shopen.pk app you can read Manga while enjoying anime music, Stream anime, download wallpapers, play retro arcade video games (even online multiplayer cross-platform), Shop Anime Manga Comic merchandise all-in-one place.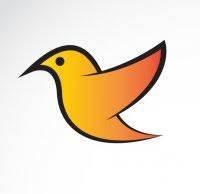 About the author
Wren W.
Wren is a blogger and digital strategist. His blog focuses on educational marketing, blogging, and Books information.
Wren has over 2 years of expertise in creating content for various genres and topics. He is also working as Co-Webmaster of Shopen.pk store.