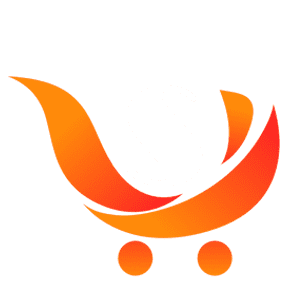 The Hottest Trending Anime Accessories for Boys and Girls: Add Some Extra Fun to Your Look!
By
Mubashir
- March 29, 2023
1. Introduction: What is the Hype Around Trending Anime Accessories?
2. Types of Trending Anime Accessories for Boys and Girls
i. Trending Anime Accessories for Boys
ii. Trending Anime Accessories for Girls
3. Other Popular Unisex Accessories
4. Where to Find the Best Deals on Trending Anime Accessories
5. How to Rock Your Look with Trending Anime Accessories
6. 3 Tips on How to Care For Your Trending Anime Accessories
What is the meaning of Accessory:
What is the definition of accessories? An object or device that is not essential in itself but adds to the beauty, convenience, or effectiveness of something else. auto accessories. clothing accessories. : a thing of secondary or lesser importance: adjunct. law. From Middle English accessorize, from Medieval Latin accessōrius, from Latin accessor ("helper, subordinate"), from accessus.
Accessories are items that people wear or carry to complement their outfits and make them look more attractive. Fashion accessories are one of the most important elements in any fashion ensemble. Accessories can range from jewelry, handbags, shoes, belts, hats, and scarves to hair accessories like clips and headbands. They can also include watches, eyewear, and even cell phone cases. Accessories are an important part of fashion because they complete the look and help to express one's personal style. Without them, an outfit would simply be incomplete. Accessories are also a great way to add a personal touch to an outfit and make it stand out.
Anime accessories are items of clothing or other objects related to an anime series, movie, or game that have become popular among fans. They are typically seen as part of the cosplay culture and range from simple everyday items to more elaborate pieces that give off a certain look or style. Anime accessories have become a way for fans of Japanese culture to express themselves in unique and stylish ways as well. With the rise in the popularity of cosplay clothing, it's no surprise that trendy anime accessories are becoming more sought after than ever before. In this article, we will discuss the hype around trending anime accessories and explore the different types of items available.
Anime accessories have become increasingly popular in recent years due to the rise in popularity of anime-based films and television shows, as well as the growing cosplay culture. Trending anime items such as masks, hats, hoodies, bags, and other apparel have allowed people to express their love for their favorite characters and enculturate into the fandom. A fashion trend has emerged with people wearing these items in public and at events related to their chosen series or game.
With more and more anime fans looking for ways to show off their love for their favorite series, using fashion accessories can be a great way to stand out from the crowd.
It has taken over the entertainment industry by storm and there is no denying that it is here to stay. That being said, anime fans often look for accessories to show off their love of their favorite anime shows. if you're an anime fan looking for something special to add to your wardrobe, then you've come to the right place!
Anime accessories are loved by both boys and girls. With the plethora of options available, it can be hard to figure out which ones will be trending in the near future. This section seeks to provide insight into some of the most popular anime accessories for boys and girls such as anime necklaces, earrings, rings, and other items that are sure to make you stand out. We will go over the different types of anime accessories available, their features, and how to choose the right one for your needs. Finally, we will discuss how these accessories can help elevate your style and help you make a statement in any setting.
Whether you're looking for pendants, rings, or bracelets, there's something out there that will make you feel like a part of the anime world. Now, we'll explore the top 5 anime-inspired accessories designed specifically for boys. From necklaces featuring iconic characters to statement rings adorned with bold designs, these items are sure to inspire the inner otaku in you!
1). Akatsuki Rings:
Fans of the popular anime show Naruto Shippuden may be familiar with the Akatsuki Rings. These iconic symbols are associated with the mysterious organization, Akatsuki, which is a group of rogue ninjas. They have quickly become one of the most popular trends in anime culture. With their unique design, these rings have captivated fans around the world. From a variety of symbols and designs to a wide range of colors, these rings are sure to make any fan's collection stand out.
These rings have become symbols of power, strength, and courage for many fans of the show. Among the most popular are Pain's Ring, Obito's Ring, and female character Konan's Ring. All Akatsuki rings represent a different character's journey throughout the series and have become symbols of strength for fans all over the world.
Akatsuki rings with cloaks and headbands are also becoming increasingly popular among fans of the anime. These rings have been crafted with great attention to detail and reflect the symbolic elements of this powerful organization. The ring comes in various colors, with a matching headband and cloak that completes the look. Those looking for an authentic piece of Naruto merchandise will definitely be satisfied by these trending items.
---
Cost Around: 3$-6$ (600 PKR-1200 PKR)
2). Ninja Headbands from Naruto:
The ninja headbands from Naruto Shippuden are a popular item among fans of the series. These headbands, also known as 'hidden leaf', are worn by characters in the show to identify themselves with different villages around the world.
The Akatsuki ninja headband is one of the most recognizable symbols in Naruto Shippuden and it is used to distinguish members of the Akatsuki group from other ninjas. Other villages have their own unique ninja headbands that are associated with their respective village symbol and color.
These iconic headbands from Naruto Shippuden have become an important element in cosplay, anime conventions, and even everyday fashion for those who want to show their love for this beloved series. Whether you're an avid fan or just looking for a unique accessory, these ninja headbands are sure to be a hit!
---
Cost Around: 3$-5$ (450 PKR-800 PKR)
3). Anime Keychains:
Anime logo keychains and acrylic characters printed keychains are on the rise today. This is the most affordable item for anyone in my opinion. These items are perfect for any anime fan, as they are both affordable and stylish. The PVC figures come in a variety of styles, from the classic chibi figures to swords and katanas keychains which belongs to many iconic characters. The acrylic printed keychains feature a variety of characters portrait, such as one's favorite anime or video game characters. These items are perfect for any fan who wants to show their love for anime or video games without breaking the bank. With these items, anyone can add style and flair to their wardrobe at an affordable price.
One Piece is a popular manga series and its characters have become iconic for fans of the series. One of the most popular characters is Roronoa Zoro and his katana. Now, fans can show their love for this character by getting a one-of-a-kind Roronoa Zoro Katana keychain. These keychains are designed with great detail, making them perfect gifts for any fan of the series. They come in different designs, styles, and materials making it easy to find one that fits your style. Get your own Roronoa Zoro Katana keychain today and show off your love for this beloved character!
Cost Around: 2$-6$ (300 PKR-1300 PKR)
4). Death Note Shinigami Book:
Have you ever wanted to own a piece of the popular Death Note series? Well, now you can with the latest version of the Shinigami Book. This book is a must-have item for any fan of the series and comes with an exclusive feather and keychain.
It is an exact replica of the infamous notebook from the popular manga series Death Note. The book features a feather pen, a keychain, and a set of instructions printed on the inside cover. It also includes other iconic elements and Light's rules for using the Death Note. This is an amazing collectible piece that any fan would be proud to own! Get your copy today and experience one of Japan's most famous stories firsthand!
---
Cost Around: 10$-15$ (1500 PKR-3500 PKR)
5). Anime Contact Lenses:
Anime fans around the world have just been given the chance to experience their favorite stories like never before. Now, they can show off their loyalty to their favorite characters with the latest trend: contact lenses from various animes! From Demon Slayer contact lenses to Chainsaw Man Makima contact lenses and Sharingan contact lenses, there's something for everyone in this anime-themed collection. Even Saturo Gojo's unique blue eye style has been replicated in a set of special contacts!
Sharingan contact lenses are becoming increasingly popular among Naruto fans these days. These lenses feature an eye design inspired by the Sharingan of Sasuke and Itachi Uchiha, two of the most powerful characters in the anime series. They can also provide an interesting twist to any costume party or convention. With these lenses, you can be sure that you will stand out from everyone else and make your favorite manga come alive!
Cost Around: 4$-7$ (800 PKR-1500 PKR)
Now we will be looking at the top 5 anime accessories to get your hands on in 2023 for girls. We will be exploring trending accessories such as necklaces, earrings, rings, etc.
1). Naruto Tsunade Necklace:
If you consider yourself a huge fan of Naruto Anime, then the Tsunade Cosplay Necklace is the perfect piece of jewelry for you. It is a beautiful necklace with a unique design inspired by the character Lady Tsunade from the anime Naruto. It serves as a great reminder of your favorite character and also makes for an excellent gift for any Naruto fan in your life. It was given to Naruto by Tsunade as a token of appreciation after a battle of proving himself. Not only does it add charm to your look but also helps you show your love for one of anime's most beloved characters.
Cost Around: 3$-4$ (600 PKR-800 PKR)
2). Anime Earrings:
Anime Earrings are the latest trend that is quickly gaining popularity among youth. These earrings come in different styles, such as Attack on titan Erens Key earrings, Demon Slayer logo earrings, printed metallic anime earrings, Naruto different styles earrings, featuring Akatsuki red cloud and Konoha Kunai earrings. Not only do they look great but they also provide a way for girls to express themselves through their fashion choices. Whether you're looking for something classic or something more modern, these anime earrings are sure to be the perfect addition to your collection!
One good example would be, Naruto Red Cloud Akatsuki Earrings which is an excellent choice for fashionable girls who love to accessorize. These earrings are made of high-quality materials, giving them a unique and stylish look. The design features Akatsuki's cloak red cloud symbol from the popular anime series "Naruto" which makes them even more attractive. Not only do these earrings add to your look but they also show off your anime fandom in a subtle way. With the range of colors (Golden, Silver) and styles (Piercing, Non-piercing) available, you can find one that perfectly matches your style and personality.
If you're looking for a great accessory, Anime Naruto Red Cloud Akatsuki Earrings is an excellent choice!
---
Cost Around: 3$-5$ (450 PKR-800 PKR)
3). Females Contact Lenses:
Female anime character contact lenses are excellent collectible for girls. These contact lenses capture the spirit of characters like White Eye Hinata Hyuga from Naruto, Nezoku from Demon Slayer and even Sharingan contact lenses from Naruto are loved by many girls. They help to bring out the personality and style of these female characters in an unobtrusive way that allows them to express their love for these characters. Add some flair to your look in any convention, party. Blue, green, red plain eye contacts with black borders gives a unique animish look to our real human world.
The Demon Slayer Nezuko contact lenses are the latest trending eye fashion that has taken the world by storm. These lenses feature the iconic pink and white design of the titular Nezuko character from the popular anime series, Demon Slayer. This contact comes in two different modes 1. Elliptical Demon Eye Shape 2. Normal Human Eye. With the growing popularity of these lenses, it is clear that they have come to stay and will continue to be a popular item among otaku circles for years to come.
Cost Around: 3$-7$ (800 PKR-1500 PKR)
4). Naruto Headbands:
Naruto Headbands from different villages are currently the hottest trend among boys and girls alike. From the iconic hidden leaf headband to the fan-favorite Hinata and Sakura style, these headbands capture a sense of style and nostalgia for fans of the anime. Not only do they look great, but they represent an important part of the Naruto universe and its female characters as well. With their unique designs, these headbands can be worn to express one's love for Naruto female characters while still looking stylish. Whether you are cosplaying or just adding a fashionable touch to your outfit, the Headbands from different villages' female characters such as Sakura, Hinata, Ino will be sure to make a statement.
Cost Around: 3$-4$ (450 PKR-800 PKR)
5). Anime Bracelets:
Anime accessories are rapidly becoming more popular among young girls, with trending anime bracelets from famous series like Death Note, Naruto, and Attack on Titan being the most sought-after items. These bracelets represent a unique way for girls to express their love for their favorite anime series. Whether it is a special gift for a friend or just something special for yourself, these bracelets will add a unique flair that any fan of anime can appreciate.
Anime Bracelets come in various styles and designs, allowing fans to show their support for the series. They are perfect for everyday wear or as a stylish accessory when attending anime-related events. The Wings of Freedom are the most trending logo that is widely used in Attack on Titan merchandise. Whether you're a fan of Mikasa Ackerman or simply want to add a touch of flair to your outfit, these bracelets are sure to make you stand out from the crowd.
Cost Around: 3$-7$ (600 PKR-1500 PKR)
1. Anime Quartz Pocket Watches:
Anime Quartz Pocket Watches with Chain have become a must-have fashion accessory for anime fanatics. Not only are these watches stylish and trendy, but they also come with a distinct anime logo that makes them stand out from the crowd. Most quartz watches have dial handles above their round bodies which can be pulled up for adjusting the time. With their quartz movements, they offer precise timekeeping and reliable performance, With their sleek designs and chain, these trendy quartz pocket watches are sure to be a hit amongst anime fans!
These trending anime quartz watches come in a variety of styles from many anime genres, including one-piece pocket watch and Attack on Titan pocket watch, from your own favorite animes, you name it. Even custom-engraved watches are being sold in Print-on-demand services.
---
Cost Around: 4$-7$ (950 PKR-2000 PKR)
Anime fedora hats are the new trend in the anime fashion world. Anime fans are not just normal people. These people have an excellent sense of fashion and they never hesitate to make a statement. The easiest way to make an anime fashion statement is to wear a fedora hat. It is an excellent choice for conventions or even parties. While they are typically worn by men, they can be worn by both men and women. From Demon Slayer Muzan's fedora hat to custom logo-branded hats. There are numerous options available in the market.
One of the biggest anime of the century is still in full swing among otaku worldwide. But what makes it so popular? Is it the power of friendship? is it the fact that they're pirates? Or is it the cool fashion? One Piece got its style that many people including non-One Piece fans tried copying. whether it's a Monkey'D Luffy Straw hat or Ace Cowboy style hat from One Piece, the anime fashion never ends.
---
Cost Around: 6$-10$ (1100 PKR-2000 PKR)
3. Couple Rings for Both Boy and Girl:
Anime couples usually don't have a problem expressing their love for each other both with words and actions. Anime couples can show their love for each other through their anime accessories. Aside from single anime accessories, there are many options for couples to share their love such as anime couple rings, male and female character bracelets, and twin necklaces.
There are a lot of example and one may be Howl's Moving Castle which includes Howl's and Sophie ring. Lelouch V. Bertanica and C.C (C2) couple rings and many more. These special offers are mostly seen on Valentine's day 😍 but of course you dont need a special occasion to express your love to someone.
If you are looking for a place to buy the latest and greatest anime accessories, then I can provide a few suggestions. With so many online anime stores available, it can be overwhelming to find the best deals on trending anime accessories. This article will give you some tips on where to find the best sites for cosplay accessories at competitive prices.
The best way to find the perfect anime accessory is through an online anime store. Here, you will be able to find all sorts of kawaii-style clothes, cosplay items, and other accessories that can help you achieve the perfect anime look. From casual outfits to full-fledged costumes, you will have plenty of options to choose from when shopping at an online store dedicated to anime culture.
Whether you're looking for cheap anime accessories or cosplay accessories from a top-notch site, there are plenty of options available today. So if you want to stand out in the crowd, buying an anime accessory or cosplay item from an online store is definitely the way to go!
International Anime Merchandise Stores:
Local Anime Merchandise Stores:
Daraz.pk is an online shopping store that has become a haven for anime fans and cosplay enthusiasts in Pakistan. The site offers a wide range of cheap and quality anime accessories, cosplay costumes, and other related items to help fans fully enjoy their favorite shows and characters. With Daraz.pk they can easily find the exact product they need at great prices. What makes Daraz.pk stand out among other online stores is its excellent customer service. They provide 24/7 customer support for any queries or issues related to the products or services, giving customers a reliable shopping experience every time they visit the site. With so many options to choose from, Daraz.pk is definitely the best place for anime fans who want to buy quality yet affordable anime accessories and cosplay products in Pakistan.
Are you a die-hard anime fan who loves to shop original licensed anime merch online? If so, then Amazon.com is the perfect place for you! With a wide selection of original licensed anime products and accessories, Amazon.com is the ultimate destination for all your anime shopping needs. Whether you're looking for cosplay accessories, apparel, or home decor items, Amazon.com has everything you need to bring your favorite characters to life. Plus, with its convenient international shipping options and fast delivery time worldwide, it's never been easier to get your hands on all the latest anime merchandise and show off your love for anime fashion in style!
Are you a fan of anime and looking for a place to buy anime accessories and products? Look no further than shopen.pk, the online anime store in Pakistan. It is the perfect destination for cosplay enthusiasts as it offers access to some of the best quality anime accessories at reasonable prices. Not only can you find great merchandise such as action figures, t-shirts, accessories, and keychains but you can also find a wide range of cosplay accessories like wigs, costumes, and props. With shopen.pk, you can satisfy your craving for all things related to anime without breaking your budget.
Cosplaying is an art form that has grown in popularity over recent years. With the help of online anime stores, Anime accessories are becoming more and more popular in the fashion world. Whether you are looking for something to complete your everyday look or a full-on cosplay costume, there is something out there for everyone. With the right information and knowledge, it's easy to rock your look with trending anime accessories.
Anime weebs are always looking for ways to express their passion and love for their favorite anime characters. By combining different styles and anime characters, they can create a bizarre look such as wearing a Luffy hat with Zoro's bracelets or mixing the Konoha headband with Akatsuki rings or a red cloud necklace which gives a somewhat weird look.
With the help of the online stores that I have listed above, you can easily find the best cosplay accessories to make your desired look come to life. Whether it's a ring, bracelet, wig, costume, or props from a specific character, there is no shortage of options when it comes to finding the perfect accessory for your anime character.
You can find hundreds of unique anime accessories and pieces that will complete your perfect cosplay costume. You can even customize your accessories or cosplay item at home with a little knowledge. Whether it's a stylish hoodie, a Konoha bracelet, or some other type of accessory that belongs to Akatsuki, you can easily find the perfect combination of pieces to express your individual style. With so many combinations available to choose from, for instance, look for Zoro's Katana, a common head bandana with a white vest and jeans, you can make sure that your costume is truly one-of-a-kind and stands out from the rest! It's easier to make a wooden Katana at home or get the job done by a carpenter with little effort.
If you're an anime accessory lover, there's no denying that girls have the upper hand. With their unique and different looks, they know exactly how to dress to express themselves in the fashion industry, and as a guy, I don't have any recommendations or experience to meet such a level of creativity in this criteria. I expect them to be more creative towards this field and choices.
But as a guy, what can you do to get more attention and looks? Well, there are plenty of great options available for those who are looking for ways to stylize themselves with a unique and different look. From classic anime accessories like headbands and neckties to eye-catching jewelry pieces like rings or even male earrings from one piece, there's something for everyone!
Anime accessories are not only fashionable but also a great way to show your love for an anime character. However, in order to keep them looking their best and ensure they last a long time, it is important to take proper care of them. Here are some tips on how to care for your trending anime accessories such as hats, jewelry, and cosplay clothes. From cleaning methods to storage tips.
Trendy anime accessories are a great way to express your love for the genre and show off your unique style. But if you want them to stay looking fresh, it's important to take care of them properly. Here are 3 tips on how to keep your trending anime accessories in top condition. How do you make sure that you're getting the best quality, safe and fashionable items?
With these 3 simple tips, you can make a fine and safe anime fashion accessories journey.:
First off, always make sure to clean your accessories before and after wearing them. This will help keep dirt and bacteria from building up and potentially damaging the fabric or paint.


Second, try not to wear the same accessory every day. This will help ensure that it stays in good condition for longer periods of time. If you have multiple pieces, rotate through all of them so that they can all get a chance to shine!

Finally, store your accessories safely in boxes when they're not being worn. This will protect them from dust, fading colors, and other potential damages caused by exposure over time. With these 3 simple tips in mind, you can make a fine and safe fashion accessories journey

3 more tips for a better online shopping experience:
First of all, research is key; take the time to read reviews from other customers about the product you're considering buying.


Secondly, always make sure that the seller has good customer service policies in place so that any issues can be quickly resolved if something goes wrong with your purchase.

Finally, check to see if the seller offers free shipping or other discounts on their products; this will help save money and time when it comes to purchasing anime fashion accessories online.
If you're a fan of the anime series Naruto, then you know that Naruto enjoys comparing the different kinds of ramen he eats. While the rest of us may be content with just enjoying our favorite Japanese dish, Naruto takes it a step further and compares different types to determine which is best! But what if there was something else that could rival his love for ramen? Enter anime accessories. From keychains to figurines, these items are sure to make any anime fan happy. So, let's all join in on the fun and see how anime accessories stack up against ramen!

to our Newsletter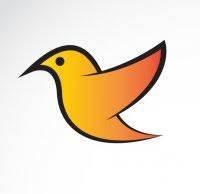 About the author
Mubashir
Mubashir is a blogger and digital strategist. His blog focuses on Anime Manga, blogging, and fashion information.
Mubashir has over 5 years of expertise in creating content for various genres and topics. He is Webmaster of Shopen.pk store.