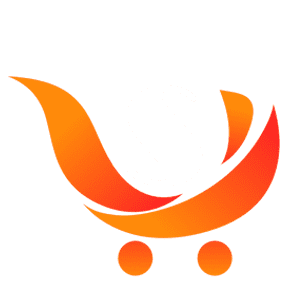 The Latest Trend of Japanese Manga Readers in Pakistan
1. Introduction: What is Manga?
2. Why are People Reading Manga in Pakistan?
4. What is the Future of Manga in Pakistan?
6. You can also watch and listen to this blog post in Video form
Manga is a Japanese comic that has become popular across the world. Manga is a Japanese term that refers to comics and animation.
Manga is a style of comics and graphic novels that originated in Japan. The word "manga" can be translated as "whimsical pictures." and also The word manga comes from the two kanji, meaning "comics" and "flowing". Manga is a form of Japanese comics and graphic novels that are typically printed in black-and-white and read from right to left. The word manga has its roots in the English word "magazine" as it was originally published in small booklets called "shonen komi sha" which are then collected into larger volumes called "tankobon".
History:
Manga first appeared in the late 18th century with commercial production starting around 1868. It became popular in the West during the 20th century, and it has been adopted by other cultures all over the world.
The history of manga began with a series of woodblock prints from 1814 by Katsushika Hokusai called "Thirty-six Views of Mount Fuji". This series was so popular that Hokusai created a follow-up work, "One Hundred Views of Mount Fuji", which included ten more prints.
The largest part of manga production is done by amateur artists who use webcomics, such as Manga Life Win, Comico, and Line Webtoon. Manga has been popular outside Japan since the late 1990s when anime became an international phenomenon.
Genres:
There are many different types of manga, like shonen manga and shojo manga. Similar to the Comics today Manga has grown into many categories or I should rather say genres, The most popular among them are Shounen, Shojo, Comedy, Slice of Life, Drama, Adventure, Action and many more.
Manga artist's are called mangaka. Manga artists have been around since the 18th century and are still popular today. Some of the most famous manga artists in the world include Masashi Kishimoto, Tite Kubo, Osamu Tezuka, Akira Toriyama, and Rumiko Takahashi.
Pakistan is a country that has been constantly in the news for all the wrong reasons. It is often portrayed as a country ridden with terrorism and religious extremism. The media paints it as an unstable place to live in. However, there are many people who live in Pakistan and love their country. They are working hard to make it a better place to live in and they are trying their best to not let the negativity affect them. The reading trends of Pakistan, especially for the manga, show that there is more than what meets the eye when it comes to this South Asian country.
Pakistan is a country with a population of over 200 million people. Out of these, about 65% are under the age of 30. The youth in Pakistan have grown up in an era where the internet has become the primary source of entertainment. This has led to reading trends changing drastically from what they were decades ago.
Today, young people are more likely to read manga than they are to read Pakistani literature or other forms of popular fiction. Manga is easier to access and is available in many languages which makes it more accessible for those who don't speak English as their first language.
Pakistani people are reading manga because they want to be a part of the global culture. They want to be informed about what is happening in other countries. It is a form of entertainment that they can enjoy without spending too much money.
The latest trend of Japanese manga readers in Pakistan is to read online. The readers are now more reliant on their smartphones and tablets as they have a lot more access to the internet. This has led to an increase in the number of people buying manga online. Manga comics are usually created in black and white. Manga is read from right to left, and the text is usually on the right side of the page.
There are many ways to read manga online in Pakistan. One way is to download a manga reader from Playstore or Appstore that supports reading from right to left (left to right). Another way is to use a web-based service that allows for reading manga from right to left (left to right).
My personal experience 15 years ago was very amusing when there were hardly any smartphones available to read them. The only two media that I used to possess were a PSP-1 and a PC at that time and I used to download comics from a website called PSPiso in Zip or CBR format. There were many homebrews available by that time that are similar to mobile apps today and hence I was able to enjoy many mangas on just a PSP1 (PlayStation Portable 1) and it feels like the age of the wheel today when I look back that time.
Manga is often translated into other languages Today Manga has gained world popularity, In the US, UK, and France and it is constantly gaining popularity in our country too.
There are many other ways to start reading manga. The easiest way is to find a good website and look for the manga that it's based on. Below are a few recommendations. You can also go onto Amazon or eBay and buy some books from Japan or a company like Viz Media which will have English translations for you to read. Today in Pakistan the trend is growing like wildfire among the youth and new generation. People are looking for cheaper copies or even buying the original Manga from verified sources.
The future of manga in Pakistan is uncertain. On one hand, there are many fans and enthusiasts who are trying to keep the manga culture alive, and on the other hand, there are many people who believe that it is time for us to move on from this culture. Pakistanis have been reading manga for many years now and the reading community from text-based novels has been decreasing day by day since Manga and comics have illustrated figures that also depict the action and portrait of our characters which is more fascinating and amusing for the audience. The popularity of manga in Pakistan is also increasing because people have been developing different tastes for this type of comic.
Manga has been a popular reading trend in Pakistan. But Tadaaa! Here Comes a New Challenger! Western popular comic artists are also making their way into the international market, and they are serious about it. This means other comical arts such as Marvel and DC comics are also gaining popularity worldwide as well as in our country.
The bottom line is, as a fan of anime and manga I can say that In Pakistan, the future of manga looks bright even if the competition is really strong. The worst nightmare of manga is the Comic-to-Movie adaptation in Hollywood, which is gaining a lot of popularity worldwide but still will be able to compete with them hopefully because Manga has made its way into Hollywood and Netflix as well.
The manga industry in Pakistan may be infancy, but the future of anime and manga in Pakistan looks promising. The introduction of Japanese manga to Pakistani readers has been a successful venture for publishers and distributors alike. It is anticipated that by 2026, the number of Pakistani readers will increase by 20%. This presents a great opportunity for publishers to tap into this growing market.
Pakistani Community is also looking for new opportunities for better collaboration and more convenience in buying this great form of art. We hope that one day we will see Japanese Manga comics on the shelves of many stores sooner or later, and hopefully, Pakistan's own Manga-style comics from our own artists in our own cultural form.
---
Hats off to all fellow Pakistani readers and manga fans.

To our Newsletter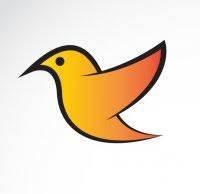 About the author
Wren W.
Wren is a blogger and digital strategist. His blog focuses on educational marketing, blogging, and Books information.
Wren has over 2 years of expertise in creating content for various genres and topics. He is also working as Co-Webmaster of Shopen.pk store.