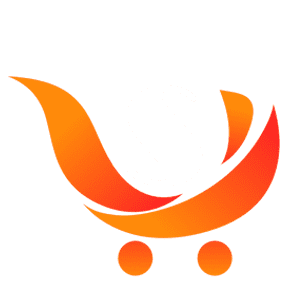 The Unexpected, but Amazing Journey of Cosplay in Pakistan
1. What is Comic Con & Cosplay?
2. An Introduction to Pakistan's First Comic Con and the Role a Cosplay Plays in Bringing People Together
3. How the Pakistani Community Embraced and Took Ownership of the New Trend
5. Conclusion and Final Thoughts on the Event
6. You can also watch and listen to this blog post in Video form
A convention is a gathering of members of a particular profession, interest, or hobby to showcase and discuss their interests. A comic convention is a gathering of comic book enthusiasts. These can be in the form of trade shows, festivals, or even lectures.
The purpose of this comic con is to promote comic books as an educational medium among youth and cosplay as their favorite fictional characters, as well as help, establish comics culture.
Comic Con USA is an event that is held annually to celebrate comic books, movies, TV series, video games, and other related media. It features panels on these topics with celebrities from these fields, along with a large floor space for exhibitors selling film/TV memorabilia and artwork as well as clothing among other things. This event has been going on since the 1970s and takes place annually at San Diego Convention Centre in San Diego, California around the July-August time period.
You would never have thought that our very own Pakistanis have a Comic-Con of their own!
In recent past years, cosplay has made its way into the mainstream in Pakistan. And it's not just kids at school who are getting into it; professionals, and celebrities.
Some people might think of this as too conservative to be interested in dressing up like our favorite characters but we think those people are just misunderstanding the culture and history of our country.
It was not a secret that Pakistan had a rather tight relationship with anything related to pop culture or comics. Plus, it was not out of the ordinary for people to assume that there was no such thing as cosplay in Pakistan, but it is true.
So What is cosplay?
Cosplay is an art form where participants dress up as characters from their favorite book, film, TV series, video game, or anime. It was done without any intention of profit so originally there were no cosplayers in Pakistan. But then people started copying celebrities' outfits and looking at tutorials online on how they could do this themselves so they could do what they loved doing which is dressing up as their favorite character!
Cosplay has undoubtedly been the most popular part of Comic-Con in Pakistan since its inception in 2014. The first ever comic con in Pakistan happened a few years ago when two partners decided to bring the pop culture convention to Lahore and called it Comic Con pk. The event took place in 2014 and it is announced that the next edition would be in 2023 Winter according to Mr. Mudasir the co-founder at Mudtoons responsible for the Comic-Con Pakistan conventions. Another event took place in Karachi in the past. The event was held twice, once in 2015 & once in 2016 attended by fans and artists of popular culture.
The recent comic-con conventions have been organized in Karachi on January 15th 2022 held at Arts Council joined by professional artists and fans. There are many other events reported in 2018 to 2022 in various major cities, for more details you can visit YouTube and of course their official websites for registration for the next event. Never miss a chance if you are a die hard anime fan 😎
The event brings together people with similar interests and fascinations, such as those who are fond of Japanese culture and anime or those who love Korean dramas and K-pop music, or those who have an interest in video games and cosplaying, or even those who are just curious about what all the hype is about.
The promoters of Comic Con Pakistan from various cities saw this as a chance to take ownership of this new trend and bring it back to Pakistan where it belongs. They had three major reasons for doing so:
- To provide entertainment for families who are not able to travel abroad due to lack of finances or time constraints.
- To showcase Pakistani talents that are overshadowed by mainstream media on an international platform while fulfilling the needs of both local and international comic lovers
- To have a platform for various talented artists from different fields to showcase their work and make connections with one another.
Cosplay in Pakistan is on the rise.
Pakistan has a rich cosplay culture that has been blossoming for the last few years. There are some Pakistani cosplayers who have started designing their own costumes which are unique and not just replicas of cosplayers from other countries.
Mudtoons is an event organizer in Lahore Pakistan, According to the Mudtoons website:
AN EVENT FOR ARTISTS BY ARTISTS
We started a company Mudtoonz Comics & Cartoons. The souls behind it were Mudassar Butt, and Shagufta Butt. We started group shows and solo exhibitions with the help and support of (Ret) Major Ejaz Mustafa Zaidi director of the Defence Public Library. Most of the events conducted were emphasizing literature and education and individualistic empowerment. After 2 successful years of exhibitions of cartoons and comic art. The idea was pitched by Mudassar Butt to have the first of-its-kind event in the Library coined as Comic Con PK 2014. Its main purpose and which still is to create a softer image of Pakistan and its youth and address it to the local and global media as such.
After quite a lot of research, hard work, and passion we were able to organize Comic Con PK 2014. During our planning stage a number of cartoonists, animators, filmmakers, writers, game developers, and musicians joined in, show was opened on 27-28 th December 2014. It turned out to be a commercial success and became an excellent opportunity to interact with fellow cartoonists, experts, and novices. Almost about 2000+ people visited the 2-day convention. Many new ideas and concepts were discussed. One of them was copyright law in Pakistan and the formation of a Pakistani Cartoon Channel hence Pakistan Cartoon Channel Initiative was founded on that day.
http://www.facebook.com/PCCI2015
The event was exclusively covered by Samaa TV, The Tribune, and The Daily News. All the whos of who in this small and budding industry participated wholeheartedly.
The previous Comic Con Pakistan was a success; the turnout was more than how people had expected. There were a lot of people with different backgrounds who came to the event. I think the next event will be looked at as an iconic event for Pakistani comic book fans and we hope that this trend will continue to grow.
As a dedicated anime fan, The Pakistan Comic Con idea had me in absolute awe and wonder, surrounded by fellow comic book nerds of all standards and ages.
It will be amazing to see that so many people are willing to take time out of their day, on a weekend, just to attend Comic Con Pakistan
We hope that the Comic-Con Society in Pakistan continues to thrive, but that they also keep up with providing us with the diverse assortment of products and versatility of vendors they had when they first started out.
Happy Dappy Halloween Doo to all Comic-Con Scooby Dooby Doo's.

to our Newsletter
---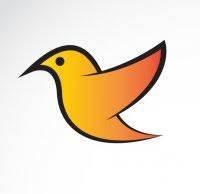 About the author
Wren W.
Wren is a blogger and digital strategist. His blog focuses on educational marketing, blogging, and Books information.
Wren has over 2 years of expertise in creating content for various genres and topics. He is also working as Co-Webmaster of Shopen.pk store.