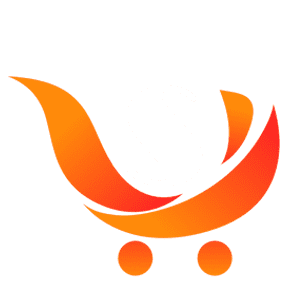 Why is PayPal still not available in Pakistan after 10+ years of wait!
By
Mubashir
- September 30, 2022
What is Paypal?
PayPal is an online payments system that offers users the ability to send and receive money. It is one of the most famous online payment methods in today's world, and it has more than 200 million active users.
PayPal is a global company that offers a range of services to its customers. The company has specialist teams in different areas and focuses on designing and delivering innovative solutions.
PayPal has many products and services. A few of them are:
*PayPal Credit - It is PayPal's personal loan product that is designed to help people buy what they want when they want.
*eBay - PayPal owns eBay which is the world's largest online trading platform with more than 175 million active buyers in 190 countries and territories
*GoPago - It enables restaurants to accept mobile payments from their customers.
It is not clear when Paypal will release in Pakistan.
Financial inclusion is a big issue in Pakistan. There are many people who are not able to get access to banking services because they do not have a bank account or because they cannot afford it. With PayPal, the process is much simpler and more accessible for everyone.
In Pakistan, over 45% of the population has no access to formal banking services. This means that many people are excluded from the financial system and as a result their economic opportunities are limited. In response to this situation, Paypal has been working with banks and mobile operators in order to make it easier for people to take part in digital commerce by facilitating easy money transfers between customers and merchants.
The main reason for the non-availability of PayPal in Pakistan is that the company doesn't want to be associated with the country due to its strict policies and safety issues. There are many cases of fraud and corruption in the country which make it an insecure place for web services. The company also wants to avoid any association with Pakistan as it would like to be neutral when it comes to countries around the world.
Why do we need PayPal in Pakistan:
Money is a very sensitive topic for most people in Pakistan. This is the reason why they are not willing to share their bank account details with any company that they have never heard of.
We might see PayPal in Pakistan soon, but not before long. The fact that PayPal was banned from operating in Pakistan in 2010 is a big enough hurdle to overcome. But it doesn't mean that they would never set up shop here, given its increasing popularity and success globally
The question is: will PayPal be able to provide Pakistani people with access to financial services from all over the world?
Yes! PayPal can provide Pakistani people with a secure and convenient way to send and receive money. With this service, they will be able to send money from Pakistan to pay for goods abroad or from Pakistan abroad in a safe and reliable way.
Anonymity, saving time, and convenience are some of the reasons you might consider using PayPal as a payment method.
Additionally, PayPal has a dispute system in place for buyers and sellers to resolve any issues that may arise when they use the platform. In Pakistan, this is one of the most popular payment methods used by e-commerce websites.
Whilst, It is not clear when Paypal will release in Pakistan.
It is the most popular form of online payment in the United States. But what about Pakistan?
Pakistan does not offer any local payment gateway other than EasyPaisa JazzCash and similar services. The reason for this is that Pakistani people have found it hard to open a PayPal account and keep it safe from fraudsters. Pakistan is one of the countries where people use cash-on-delivery (COD) more as compared to other forms of payments. This has led to the surge in bank transfers and phone payments which are much safer but not as convenient as PayPal And The main reason behind this is that PayPal is not very popular in Pakistan. The majority of the population does not have access to it or know how to use it.
As a result, Pakistani people are resorting to other payment gateways such as Skrill and Neteller.
EasyPaisa and Paypal Collaboration:
EasyPaisa is a payment service in Pakistan and it provides an easy way to send money to anyone, anywhere in the Country. It offers many ways to send money like through mobile phone, bank account transfer, and credit card.
Yes, it is a good alternative to Paypal because EasyPaisa is a full-fledged digital wallet that offers the best payment services for sending and receiving money with no extra charges or hidden costs. It also has an app that allows you to receive money from any smartphone device.
Can EasyPaisa in Pakistan be a good alternative to PayPal? Yes, it is.
Pakistanis have been using the services of EasyPaisa for quite some time now. For those who are not familiar with the name, it is one of the largest mobile payment service providers in Pakistan. It was developed by Mobilink and Telenor.
The service has its own advantages and disadvantages just like any other online transaction process provider but overall, people seem to find it much more convenient than PayPal because it doesn't require a bank account to sign up and make payments since all you need is a phone number to start using the service.
It's also more affordable than PayPal in general with lower fees for international transactions and no extra charges for things like verification documents or enrollment fees. Paypal is a popular payment processor that can be integrated with EasyPaisa.
The integration of Paypal and Easy Paisa has the potential to provide consumers with more options for online payments. This will allow them to buy items from foreign websites - who do not offer in-country payment methods - without having to pay high international transaction fees.
PayPal EasyPaisa integration? This is a question that many EasyPaisa users might be asking?
The answer to this question is "No I personally still don't think so, They are definitely not planning to integrate Paypal with EasyPaisa at the moment".
PayPal's current policies on transactions through mobile apps are as follows, "In order to continue providing a safe and secure experience for our customers, PayPal is not permitting payments via our mobile apps for some high ticket items and/or large transactions. This includes payments of $10,000 or more and/or items priced at $200 or more."
So are we Pakistanis still stuck with Paypal and Payoneer:
There are many reasons why the Pakistani market is becoming more and more dependent on Paypal and Payoneer. For example, Paypal offers local customers a wide variety of services including sending money to mobile phone numbers, withdrawing money from ATMs, accessing bank accounts without a bank account number or card.
The companies that offer these services have been very successful in the Pakistani market because they provide convenience and economic opportunities. As Pakistanis become wealthier, they will likely seek additional convenient payment methods.
So the question, "Why are Pakistani stuck with Paypal and Payoneer?"
When we are talking about using Paypal in Pakistan. Then the answer is void because Paypal is unavailable in Pakistan but with help of the third-party services, we can still connect to Paypal and transfer our money secretly AND safely.
Finally, at the end of the article, a list of suggestions can be taken to get PayPal or Payoneer done away with from use in Pakistan. These include the availability of credit cards, the creation of an efficient Pakistani payment gateway such as the International Easypaisa or JazzCash approach, and working on better banking policies for online transactions.
TransferWise and PayPal had announced a collaboration that will allow TransferWise customers to send money to PayPal accounts internationally an alternative to Payoneer to PayPal.
TransferWise leverages technology to make sending money across borders faster, cheaper, and easier. By partnering with PayPal, TransferWise is now able to offer both of their services under one platform. This means that, instead of exchanging currency at an airport or through a bank, you can use your PayPal account to pay your TransferWise bill in the U.S. or Europe. It also means that when you make a wire transfer from the U.S., it will go to your TransferWise account before being converted into the currency of your choice and transferred overseas.
What Type of service is TransferWise?
TransferWise is a cross-border payment service that uses a smart currency exchange to offer better conversion rates for customers. It will help the user to transfer money in more than 60 currencies, and it can be used on PayPal.
If you're an active PayPal user, then you'll be pleased to know that TransferWise has a new integration with PayPal such that you can transfer money abroad using the PayPal account.
This integration will mean that there are no more fees for sending money abroad, and it is estimated that this could save the consumer approximately £6,000 in fees per year in UK.
You can transfer your money from TransferWise to PayPal by linking your bank account through TransferWise to PayPal and it works the Pakistani way -_*
You just have to create a TransferWise account, have some amount in your account. I think 3265 pkr and you will be given your bank account details. You just have to enter the details in Paypal, linking your bank account section. And then you can transfer the amount. All steps are very easy!!! And you can find many in-depth tutorials on YouTube...
So are We ever going to see Paypal in Pakistan Before going to Graves?
Yes! Every person has a death wish and mine before dying is to see Paypal in Pakistan. Which is quite possible in coming days as we see more and more opportunity coming to our country day by day. We can find proof of this possibility in JazzCash service, which has integrated Payoneer to transfer money from the service bank debit account to local JazzCash account and we hope to see more collaboration between the local and international services Such as PayPal in near future...
Services Links:
Paypal | Transferwise | Payoneer | Easypaisa | JazzCash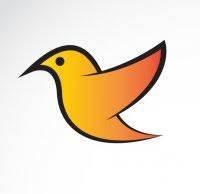 About the author
Mubashir
Mubashir is a blogger and digital strategist. His blog focuses on Anime Manga, blogging, and fashion information.
Mubashir has over 5 years of expertise in creating content for various genres and topics. He is Webmaster of Shopen.pk store.