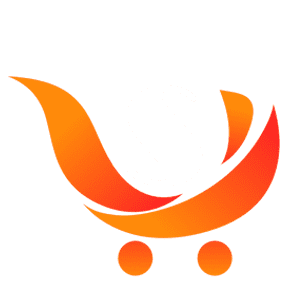 Windows 11 and Android apps: What's new in Windows???
By
Wren W.
- August 20, 2021
Yes! Android apps are finally arriving to Windows. They will be fully integrated into the next version of the Windows 11 operating system. You can find and search applications in a new Microsoft Store. And the applications will be active. next to your Windows applications in your start menu or integrated in the new taskbar.
Microsoft Product Manager Panos Panay's announcement crowned Microsoft's Thursday virtual event for Windows 11. This year, the best news is that you don't seem to need anything other than Windows 11 to get it up and running.
However, in the past few years, Microsoft has changed their ways by taking steps to bring your smart phone joys to your PC. For example, the company's Your Phone app lets you pair your Android device with a Windows 10 PC so you can send and read text messages, make and receive calls, view your photos, and get notifications.
Towards the end of last year, Microsoft started releasing an update to your phone that would allow you to run Android apps from your phone on your Windows 10 computer, and the feature was developed out of a relationship with Samsung, so it only works with Samsung. Devices currently.
Samsung has also worked closely with Microsoft and Intel on their latest Galaxy Book Pro laptops to give them the responsiveness of a phone, as well as access to their Galaxy phone's features and applications. The applications continue to run in a different window and not directly on the PC.
Intel helped too:
Windows 11 however does not depend on an Android device to sync with your PC. Instead, applications run natively on them using Intel's Bridge Technology, "a run-time post-compiler that allows applications to run natively on x86-based devices, including running those applications on Windows," Intel said in its announcement on Windows 11.
Instead of trying, as in the past, to have Microsoft get Android developers to convert their applications for Windows, Microsoft has teamed up with Intel to make them work on Windows 11 with no code changes. You also need Bridge to run Android applications.
Amazon is part of the package:
While Intel helps to make Android applications run under Windows 11, Amazon and not Google delivers the applications to the users. Amazon Appstore will be integrated into the updated Microsoft Store and could power both companies in the process.
Like Microsoft, Amazon is struggling to get developers to ship Android apps to its app store. Amazon's Fire tablets run on a modified version of Android and anyone who owns one can tell you that there are many gaps in the offering.
The Microsoft Store can be just as annoying, from your choices to browsing to paying. With the redesign, Microsoft promises to make it easier for developers to get their apps in the store and make more money with it. Access hundreds of millions of Windows clients to attract developers and expand your reach by entering the Appstore. There will be built-in search, exploration and discovery of applications in the updated Microsoft Store.
Android apps on Windows, Sounds terrific?
A big focus for Windows 11 (and actually Windows 10 as well) is this move towards an operating system and devices that work the same regardless of how they are used. feel as responsive as your phone, and you should be able to do the same things regardless of your device.
Opening Windows to Android applications means a wider choice of productivity and content creation, entertainment and gaming tools. If you want to play your favorite mobile games easily on your laptop or desktop, now is possible. also services that offer a better experience in mobile applications than on the web.
Featured Links:
Microsoft Windows 11 Page | Whats inside Windows 11 and Android | CNET Reviews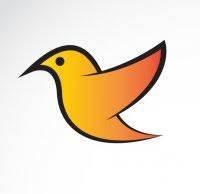 About the author
Wren W.
Wren is a blogger and digital strategist. His blog focuses on educational marketing, blogging, and Books information.
Wren has over 2 years of expertise in creating content for various genres and topics. He is also working as Co-Webmaster of Shopen.pk store.